Ready to upgrade vSphere? Here's Why 6.5 is Your Best Bet
The end of support dates for a pair of popular VMware offerings came and went not that long ago. Businesses who've already upgraded – or at least have plans in place to do so – should have little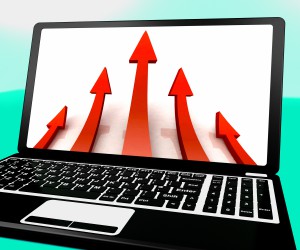 to worry about. For those who have yet to set this process in motion, we're going to take you through what is no longer being supported and what your upgrade path looks like. This way we can help you avoid the security and performance issues that can strike now that VMware has sent its final patches and updates for the following solutions.
vSphere 5.0 and 5.1
August 24, 2016 marked the end of general support date for both vSphere 5.0 and 5.1. These solutions had a strong run for roughly half a decade, however, the end is here. If you haven't upgraded your vSphere 5.0 or 5.1 deployments quite yet, Arraya's Virtualization Team can help.
Just over a month ago, VMware debuted the most recent addition to the vSphere family: vSphere 6.5. It's true that, if under current support and subscription, customers can upgrade directly from a 5.x license to a 6.x license. However, with older versions – such as 5.0 and 5.1 – a multi-step process will be necessary (5.0 to 5.5 to 6.5, etc.). Hopping from one upgrade level up to the next would also be required in cases where certain additional features are in play, such as Site Recovery Manager or in the event of certain aging hardware dependencies.
Why vSphere 6.5?
The advantages of upgrading off of unsupported versions of vSphere are clear. What about upgrading all the way up to 6.5? What about this latest solution makes it a worthwhile landing point for businesses running previous versions?
– A simplified, more efficient vCenter experience. As part of vSphere 6.5, the vCenter Server Appliance has undergone a number of enhancements designed to make it more foundational. Features such as host management and Update Manager, which used to call for interfacing with multiple components, can now be performed by the vCenter Server Appliance itself. This eliminates the need to build and maintain complex environments and can result in a 2x increase in scalability and a 3x increase in overall performance. Besides the reduced management complexity and performance gains, it can cut expenses as IT will no longer be on the hook for purchasing multiple licenses from additional vendors.
– Intelligent, hands-free failover. The vCenter Server Appliance now features active/passive configuration with a third component acting as a witness. This set up allows failover to be executed and vCenter to be back up and running within five minutes of an incident. This will all take place without intervention from IT.
– Outage prevention. vSphere 6.5 also has the ability to perform Proactive High Availability. This detects when a host is in danger of failing and reallocates VMs accordingly. This stands in contrast to older methods which required a host to fully fail before failover would be initiated.
– Modern user interface. One particularly anticipated change coming to vSphere 6.5 is the new HTML 5-based user interface for its web client. This was done in order to make the graphical display easier to navigate and more user-friendly. Follow that thread to its conclusion and you get one more way in which vSphere 6.5 is designed to put time back in the hands of admins.
– Enhanced VM security. In vSphere 6.5, admins will be able to perform encryption at the VM level, including setting policies for VMs in motion and at rest. Also new is the ability to encrypt vMotion data. Previously, the best practice for securing vMotion data was to keep it on an isolated network. The ability to encrypt makes this more complex arrangement unnecessary.
– In-depth change tracking. Also new in terms of security are vSphere 6.5's enhanced logging capabilities. Logs now provide additional data covering the changes made to a system. In addition to tracking changes, admins will also have access to who made the change and a full look at any settings that were altered in the process. This provides a level of insight that can prove extremely valuable during audits.
– Enhanced host profile management. vSphere's host profiles feature has long made it easier to maintain consistent configuration across multiple hosts. Significant enhancements have been made to make host profiles easier to manage. The profile editor now has a search function and the ability to mark configuration items as favorites, and settings can now be copied from one profile to another. Compliance checks have been enhanced with additional details of how the host configuration differs from the profile. Remediation is now significantly faster with DRS integration when maintenance mode is required and parallel remediation of multiple hosts when it is not.
Horizon View 5.x
Another big VMware offering to reach end of support is Horizon View 5.x, which did so on September 14, 2016. The most logical upgrade path for View 5.x is to move to 7.x. Organizations can make the move to this most recent version directly, provided their VMware subscription and support agreements are still active.
What's new with Horizon View 7.x? There's actually quite a bit. In the time that's passed since 5.x's release, VMware has expended a great deal of energy and innovation on View. Rather than break down the full list of new features here, the members of our Virtualization Practice are available to present them to you and your team. To schedule a meeting with one of our VMware experts, please visit us at: http://www.arrayasolutions.com/contact-us/.
Start executing your VMware upgrade strategy
At Arraya, we won't even start an upgrade without first performing a detailed audit of customers' IT environments in terms of storage arrays, server firmware, etc. The idea behind this check is to ensure a customer's environment is up to the task of supporting the upgrade. If we turn up possible issues, our engineers will work with the customer to determine how to best get the customer safely to its goal. The full complement of Arraya's IT knowledge is ready to jump into an engagement should an issue arise that necessitates the attention of someone outside our Virtualization Practice.
Ready to start a conversation? Visit us at http://www.arrayasolutions.com/contact-us/ or reach out to us via social media: Twitter, LinkedIn, or Facebook. While there, be sure to follow us to keep up with our blog posts, special events, and industry insights.