Scale Microsoft Cloud Resource Usage Up or Down with Ease
Imagine not being bound by strict Microsoft enterprise agreements (EAs). Instead, licenses, as well as support for those licenses, scales up or down based on need. In a pre-cloud world, the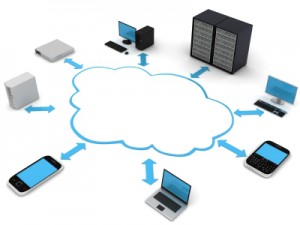 flexibility to make changes on the fly like this didn't exist. Scaling licenses or support meant either waiting out an EA or working with a Microsoft Large Account Reseller (LAR) to navigate the often complex legal issues surrounding EAs.
Microsoft's Cloud Service Provider (CSP) program has changed all that. CSP allows customers to consume Microsoft's industry-leading cloud services using a flexible, consumption-based pricing model.
Here are two specific use cases where the increased flexibility offered by Microsoft's CSP program can make an impact.
Use Case #1: Life Sciences 
In highly-competitive fields like life sciences, there's a lot riding on being the first to market with a product. How much? A study by the Tufts Center for the Study of Drug Development pegged the cost of developing a new prescription drug at $2.6 billion. Tufts also estimated that the entire process can take more than a decade to complete. That's a lot of resources and time to expend just to reach the gate.
Once a drug has been approved, there can't be any delays in getting it into the hands of the people who need it. Life sciences organizations must be ready to ramp up their sales teams to ensure that happens. This involves onboarding new hires, getting them on the road and making sure they have the technology, tools and support needed to get the job done.
It's up to IT to quickly provision the services needed to enable those efforts. They will likely need to increase usage of solutions such as Microsoft's Enterprise Mobility Suite, Office 365, Azure and more. The good news is those tools are covered under the CSP program.
Since the CSP program covers cloud-based resources, all it takes to ramp up usage is a few clicks. Environments that are entirely on-premises would require the existing data center footprint to be expanded in order to cover growth. IT would have to plan ahead for situations where rapid growth would be necessary. This would mean buying more resources or seats than it initially needed, so it had them just in case.
Use Case #2: Mergers and Acquisitions
Mergers and acquisitions (M&As) are another instance where the ease and scalability offered under Microsoft's CSP program would prove beneficial. This past year was a record-breaker in terms of M&A activities, according to research conducted by Intralinks. While the growth rate of M&A is expected to taper off somewhat in 2016, growth is still expected. Intralinks predicts that the first quarter of 2016 will still see a growth rate of 5.5%.
There's plenty on IT's shoulders during an M&A scenario. Swiftly spinning up the services needed to unite two disparate organizations is essential to see a positive return on an M&A. In many industries, organizations are also subject to strict regulations surrounding M&A. These can carry stiff penalties for noncompliance, adding further motivation to get the job done both quickly and efficiently.
Once again, CSP can help. It can help shorten the time between the start of the M&A process and when the true value of the partnership is realized. It can also take some of the stress out of M&A by making it easier to manage while also diminishing the costly threat of noncompliance.
Gaining the best of Microsoft's cloud
In addition to scalability, another goal of Microsoft's CSP program is to inject simplicity into customers' cloud journey. Under CSP, customers gain a unified point of contact for their Microsoft solutions and any support or professional services these solutions require. Rather than buying their licenses from a LAR and then receiving support from a separate partner, now they can do both with a CSP partner such as Arraya Solutions. This arrangement allows customers to streamline their cloud services and solutions into one monthly bill while also forming stronger bonds with their technology partners.
To learn more about the benefits of Arraya's participation in Microsoft's CSP program visit arraya.rocks/O365 or  reach out to us at www.arrayasolutions.com/contact-us/. We can also be contacted directly via our Twitter account, @ArrayaSolutions. Be sure to check our feed regularly for our latest blog updates, event notices, and special offers.