Solving 3 of Your Top Data Center Needs with VCE's VxRail
Last week, VCE officially pulled the tarp off of VxRail, its newest hyper-converged infrastructure solution. VxRail combines industry-leading technology from EMC and VMware to deliver what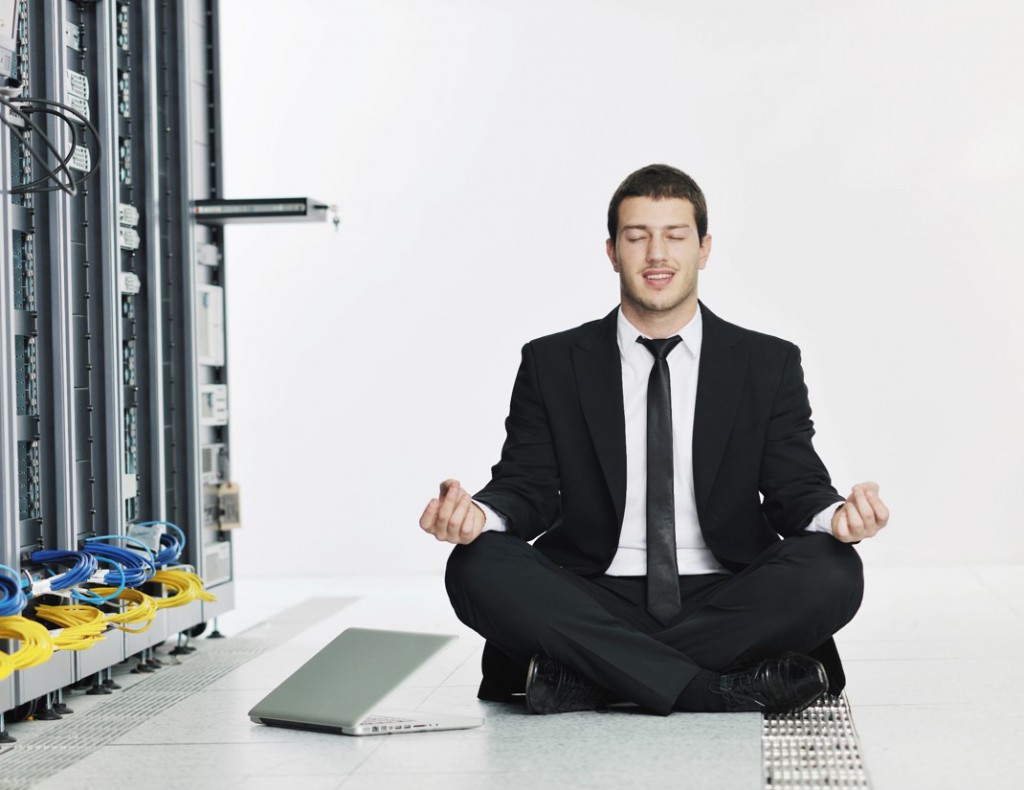 VCE has referred to as a "quantum leap" forward for hyper-convergence. It sees this as a solution capable of transforming the way we think about modern day IT infrastructure.
At Arraya, we believe customers of all sizes can see significant ROI from VxRail deployments. Smaller customers could leverage this technology as their main data center solution, while larger businesses might be more interested in using VxRail as a point solution capable of powering critical projects. Whatever the individual use case may be, we wanted to shine a light on VxRail to give customers a better look at exactly what it can do for their data centers.
Here are three common data center needs and how VxRail can address them.
Need #1: "I need a solution that will grow with my company."
A business' data center needs right now look different than they did as little as a few years ago – and they'll likely look different five years in the future. The onus is on IT to find solutions capable of scaling along with those needs. The ease with which this can be executed keeps costs down and keeps IT focused on other projects.
In terms of scalability, VxRail:
features performance and capacity that can be increased by adding additional nodes, up to 64 nodes (or the equivalent of 16 appliances) per cluster.
allows businesses to start small, covering as few as 20 virtual machines (VMs) upon its initial deployment. This number can grow to thousands of VMs.
offers a range of possible compute, memory, and storage configurations, accounting for all use cases.
supports 80 cores and 24 TB of raw storage in a single hybrid appliance (contains 4 nodes), meaning a 64-node cluster supports 1,280 cores and 384 TB of raw storage.
All-flash VxRail nodes will be available in Q2.
boasts a "pay-as-you-grow" model to keep deployments in line with business goals.
Need #2: "I need a data center solution that includes data protection."
Data protection is top of mind for IT teams in every industry. These teams want to be able to rest easy in the knowledge that their business' data and apps are protected. They also want to know that, in the event that something should go wrong, their data and apps will still be there when they need them.
In terms of data protection and availability, VxRail:
features EMC RecoverPoint For Virtual Machines technology which enables IT pros to recover data and virtual machines from any point in time.
Includes VMware vSphere Data Protection, enabling centralized de-duplicated backup and recovery.
leverages EMC CloudArray technology allowing for storage capacity expansion from the appliance with storage from public and private clouds.
cuts time spent recovering data and apps from a disk by 30% on average.
Need #3: "I need a data center solution that reduces complexity."  
Corporate IT needs have skyrocketed, but the size of their IT teams haven't always followed suit. Supporting these growing and evolving requirements has left time at a premium for IT. The need is there for any and all solutions capable of putting time back into their schedules.
VxRail reduces complexity by:
giving IT leaders the ability to manage routine data center tasks at the VM, appliance, and cluster levels – including across multiple clusters – from one location.
utilizing a layout and user experience that IT is already familiar with, allowing teams to get up to speed much more quickly.
providing visibility via VCE Vision – allowing IT to keep a close eye on the overall health and availability of the solution.
integrating seamlessly with existing VMware tools to provide a more fully-realized version of those tools.
Build a smarter, more efficient data center
These are just some of the challenges IT pros can address with a VxRail deployment. Ready to learn more? Contact us today to start a dialogue with a member of our skilled team of EMC, VCE, and VMware experts. They can help you determine whether VxRail is right for your environment and in what capacity. Begin the conversation at http://www.arrayasolutions.com/contact-us/. Our team can also be reached on Twitter @ArrayaSolutions, on Facebook, and on LinkedIn.