SQL Server to Linux: What Else Does Microsoft Have In Store?
Heads up: Microsoft's SQL Server is coming to Linux! That's the most eye-catching item contained in a recent blog post by Microsoft highlighting the changes coming to SQL Server in the months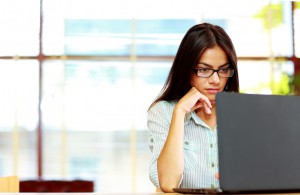 ahead. When viewed as a whole, these announcements seem indicative of the more powerful, smarter, and more available future Microsoft envisions for SQL Server.
In a separate post, TechCrunch noted the idea of SQL Server and Linux playing nicely together would have been virtually "unthinkable," as little as a few years back. But that was then and this is the new Microsoft. These days, the company has made tremendous strides towards becoming a solution-provider capable of stretching across platforms. After all, it was only back in November that we were talking about a huge player in the Linux space like Red Hat Enterprise making its highly-anticipated debut in Microsoft Azure.
This latest move is still an important one for Microsoft, just as it is for Linux. However, the biggest winners may be customers. All of a sudden, customers no longer need to be concerned about being locked in to a set path for their database management solutions. Rather than overhauling their existing environment to make way for SQL Server – or bypassing SQL due to Linux commitments – they now can run the solution they want from a platform their teams are already comfortable with.
There's not a business out there looking for ways to reduce flexibility, so this move is bound to attract attention. As it stands now, the basic relational database features of SQL Server are available on Linux as part of a private preview. Microsoft is planning to release the full offering by mid-2017.
Features to watch for in SQL Server 2016
While the SQL-to-Linux news certainly grabbed the most eyeballs, there are other key pieces of news tucked into the Microsoft blog. The post also laid out the plans for SQL Server 2016, an offering Microsoft views as "the most significant release of SQL Server" it has ever undertaken.
Businesses can expect the following features and more built-in to SQL Server 2016:
Revolutionary data security – It's not enough to encrypt data solely while it's on the move, a fact recognized by Microsoft. As a result, SQL Server 2016 encrypts data when it's at rest, on the move, or being stored in memory. This gives IT and business leaders confidence that their data – regardless of what it's up to – is safe from prying eyes and cyber thieves.
Sky-high performance – Expectations for technology performance couldn't be higher. Microsoft addressed this situation by imbuing SQL Server 2016 with in-memory database support for all workloads. The end result? Performance increases ranging from 30-100x.
Cross-device support – The issue of flexibility has already come up once in this post, and here it comes again. Staffers demand flexibility in regards to the kind of devices they can use at work. They want something that's familiar to them. SQL Server acknowledges this and offers Business Intelligence for staff on every device, including iOS, Android, and Windows Phone.
Also on the docket as part of SQL Server 2016? Advanced analytical capabilities powered by R support which allow for data to be crunched and processed in real time. SQL also can be used to help divvy up workloads across hybrid architectures, which can cut expenses while also making businesses more nimble.
If you have questions about SQL Server 2016, SQL's upcoming pairing with Linux, or any Microsoft topic, our team of Microsoft experts are ready to provide you with the answers you need. Arraya Solutions is a two-time winner of the Microsoft Rising Star Award for our region and we've amassed decades of knowledge and experience across the entire Microsoft stack.
To start a conversation with one of our experts, visit: http://www.arrayasolutions.com/contact-us/. Or, reach out to us on one of our social media accounts – Twitter, LinkedIn, and Facebook. While you're there, be sure to follow us to keep up with our latest blogs, events, and announcements.