The Arraya Approach: How We Do Microsoft Differently
If you follow this blog or Arraya, you know that M&A is a big part of our Microsoft Practice. This activity isn't only happening across various commercial industries; it is also happening in the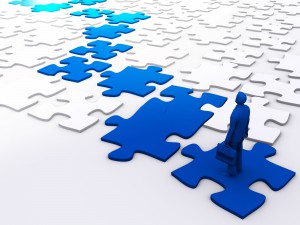 Microsoft Partner arena as well. Microsoft has been on a huge upswing in the last few years, thanks to great solutions, like Azure and Office 365, but also due to the new leadership under Satya Nadella. As a result, Microsoft Partners are very busy and growing.
I came over to the partner side by joining Arraya a year ago and over this past year, our Microsoft Practice has grown as well. During my time here, I've seen some trends that call to light what makes Arraya different.
Consolidation in the industry is nearly inevitable. There are two trends happening, partners are being bought by other partners and LSPs are buying up partners to get into the consulting game. The former is fueled by venture capitalists looking to make money and the latter is a move to stay relevant in a cloud game. I haven't seen either model succeed yet.
This brings me to Arraya's two key differentiators. The first is VISIBILITY. We've found that it is key to meet our customer's stakeholders and engineers in person. There are goals and objectives that come out of these face to face meetings that are lost in translation with a phone call and especially over email.
This is part of our award winning M&A-in-a-box strategy. We build these engagements with a discovery session before getting into how the move will be done. In fact, all of our engagements start with a plan and design session. We always uncover additional information about the project that can help us better understand everyone's goals and objectives.
We tend to do these meetings on site to establish a comfort level with Arraya and our engineers. Any objections or obstacles can be quickly surfaced and dealt with without issue. Even though we live in a cloud world, not quite everything can be done remotely! Likely, we won't be on site for the whole project, but if you need us, we will be there.
The second way we are different is through ENGAGEMENT. This is evident in our Office 365 Workload Enablement offering. A lot of Microsoft partners care about one thing when it comes to Office 365. They want to get your mailboxes up there as fast as possible. After that, you are on your own.
We understand that you've made a commitment to a platform, not just Email-as-a-service. If you've bought Office 365, you understand that there is a collaboration story there deeper than email. A lot of companies need help on the execution though and we can help you ensure you are making the most of your investment.
Arraya's Microsoft Practice has grown in the last year, but our values remain consistent. One of those values is relationships. You simply can't maintain relationships without the visibility and engagement that Arraya offers.