The Intersection of Digitization and Security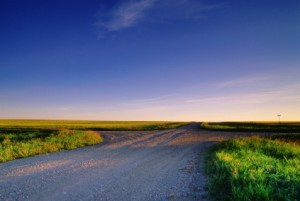 One word that's come up a great deal lately in conversations with customers is digitization. In an effort to provide end users with on-demand access to data or services, businesses have turned to digitization. While speed and availability are certainly important criteria in today's business world, there's another element that carries a steep price if overlooked: security. The good news is digitization can provide an assist here, too.
Digitizing security doesn't mean supplementing already-existing processes with new technology. In order to truly digitize, businesses must start from scratch. They must study their security processes and then rebuild them, weeding out excess steps and outdated practices. As this happens, it may be necessary to revise roles and/or teams.
At Arraya, we've long realized the importance of rethinking data security and we've developed several services to help businesses do just that.
Managed Services for Network Security
Cyber criminals utilize innovative tools and tactics and security teams must respond in kind. Supporting those tools and following through on those tactics often leaves IT with little bandwidth for other, also-valuable projects. Previously, IT would need to address this shortage by expanding the team. We wanted to open up a different course of action.
Our Managed Services for Network Security lets businesses leverage best-of-breed security tools without increasing the workload on already over-taxed internal IT teams. It does this by off-loading the management of these tools onto our team of security experts. Our team has compiled decades of experience in the security space. We work with a company to find the solutions that make the most sense for them and then step in to handle the details of managing and maintaining those solutions.
Managed Services for Network Security allows businesses to digitize by giving them access to the automation and advanced analytics offered by the latest security solutions. Our services add the support of a team that is available 24×7 to ensure those solutions always operate at the highest level.
Protect: Cloud-Based Backups
Backup and recovery solutions have been in the spotlight lately as security threats like ransomware have grabbed industry and mainstream headlines. As critical as it is to have a fallback plan in case something catastrophic should happen, housing backups onsite increases the footprint of the data center IT must manage. For some organizations, digitizing this process and sending those backups to the cloud makes the most sense.
Protect, Arraya's cloud-based backup service, doesn't just provide a secure, off-site location to house data. The true value of our service is, again, the knowledge and experience of our support team. These are people who know backups and who've executed restores. The members of our team have steered our customers through rough patches. That knowledge and experience can prove invaluable.
This is an advanced, agile solution replacing a legacy method. Incorporating the cloud may call for an overhaul of how companies think about backups and disaster recovery. However, it's a necessary adjustment, one that speaks to the changes happening throughout the IT industry.
Alert: Enterprise Monitoring and Support
Just about the last thing a business can afford is unexpected downtime. Considering all of the moving parts that make up today's IT environments, there are plenty of things that could suddenly, unexpectedly, go wrong.
Arraya's Alert platform keeps IT ahead of problems. Alert is a small footprint appliance deployed in data centers to track the uptime and utilization of critical apps, systems, etc., sending up a red flag the moment something looks off. Just as we've already talked about, our team is there around the clock to vet the alerts that are generated and remedy them, if need be. Also as part of the Alert service, customers can access an online dashboard from which they can monitor the state of their monitored environment.
Alert fits into a business' digitization model because it is essentially automation. The task of collecting and sorting through alerts to find actual issues moves off-site, to our team. Once this work becomes hands-free for onsite IT, they can focus on innovating in other areas of the business. Then, when they want to check in, they have a dashboard containing the latest information, for further peace of mind.
Making the push towards modernization
Businesses want to be more nimble, more capable, and more secure. Realizing those goals with traditional processes and legacy technologies is a next-to-impossible mission. By embracing digitization and eliminating bandwidth-sapping tasks, especially in the area of security, IT will be free to push the business as a whole towards those objectives.