How VMware's Free Hands-On Labs Boost Virtualization Know-How
If you're in the market for some practical experience with the latest in virtualization technology, look no further than VMware's Hands-on Labs. These labs let you get your hands dirty working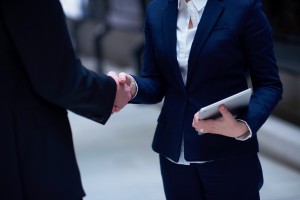 with solutions in categories such as SDDC (software defined data center), hybrid cloud, and end user computing. As for cost, Hands-on Labs should fit easily into any IT budget as they're completely free and open to anyone, whether they're a current VMware customer, partner, or just an interested observer.
In order to attend, all you need to do is visit hol.vmware.com, pick the technology and the scenario you want to try, and then register for it. From there, you'll enter the digital lab and get going.
Ideal Hands-on Lab attendees can wear a lot of different hats. They can be someone training for a VMware certification. They can be an admin just hoping to refresh his or her skills or learn about a new technology. Or maybe they represent a company trying to determine whether a proposed solution is the right fit. Whatever the motivation for participating, Hands-on Labs can provide a tremendous amount of value.
Getting acquainted with VMware's Hands-on Labs
Here a few things you can expect from a Hands-on Lab:
A real environment – Demos presented as "hands-on" are often not as immersive as one might think. In some cases, these labs are little more than highlighted areas telling attendees where to click on a screen and when. VMware's Hands-on Labs are the real thing. They drop attendees into an actual demo environment, allowing them to take control over their learning experience. This environment can even be "broken" should the attendee make a mistake. But never fear. That's exactly what it's meant to do. It's a real, but safe, environment.
Contains the latest tech (and the classics) – VMware Hands-on Labs allow users to get acquainted with many of VMware's newest offerings. However, older technologies are also available in the archives section. This is particularly helpful for someone looking to compare a new version against an older one. It's also good for someone just being introduced to the topic and looking to build up his or her knowledge. Beyond the VMware tools, many of VMware's partners are also represented there, giving participants access to an even wider range of educational topics.
Open but also guided – We've already covered how Hands-on Labs are real, open environments. However, attendees won't just be plunged in without help. The labs have a guide located on the right-hand side of the screen. Users can follow along with these guides every step of the way, should they so choose. However, if they're only looking to work on one piece of a process, for example: deploying a VDI environment, attendees can skip ahead to that section. They can also double back and explore an earlier section of the guide later. Again, in so many ways, the experience is up to the attendee.
The freedom to come and go – Hands-on Labs come with a pre-determined time limit, however, it's flexible. Attendees are allowed to extend the limit up to 8 times in case they need more time to complete their objectives. Also, if something pressing comes up mid-Lab, attendees can leave and come back to it later. When they do return, they'll find everything just how they left it, so they won't have to start over.
Hands-on labs for the whole team
While typical Hands-on Labs are a solo endeavor, the option exists to make them a team effort. Instead of going it alone, attendees can partner with up to 19 others per lab with VMware's HOL in a Box offering. The lab may be the same, but the experience is totally different.
One interesting way to use HOL in a Box would be to connect members of an organization's team with a subject matter expert – like someone from Arraya's Virtualization Practice. This situation becomes a truly interactive classroom session where the expert can guide attendees through the course, answering any questions that come up as they go. If you'd like to schedule an HOL in a Box with a member of our team, reach out to us at www.arrayasolutions.com/contact-us/.
Also, be sure to follow us on social media: Twitter, LinkedIn, and Facebook. This will keep you up-to-date on all of our latest blog posts, upcoming special events, and industry insights.