VMware's NSX News: Explore the New Use Cases & Features
Businesses building towards the software-defined data center (SDDC) take note: VMware has rolled out a new tiered-licensing model for NSX, its network virtualization platform. The idea behind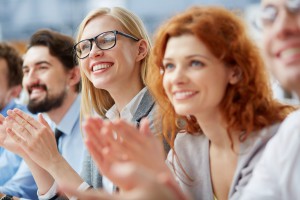 this change is increased flexibility. By offering three tiers, each building off the last, VMware has allowed customers to invest in the NSX version that makes the most sense for them, while presenting a clear path for growing their deployments should the need present itself.
NSX separates networking and security functions from the hardware that traditionally manages them, embeds them in the hypervisor, and disperses them throughout the environment. This changes the networking and security operational model to closely resemble that of a virtual machine (VM), resulting in a more agile and secure data center.
The tier structure – Standard, Advanced, and Enterprise – gives businesses of all shapes and sizes an in-road to NSX. Should they need to expand later, the path is already marked. Let's dive into the use cases and features of each NSX tier to give businesses a better idea of where to start.
NSX Standard
Use Case: NSX Standard is designed for businesses seeking network agility and automation capabilities they've been unable to achieve with legacy solutions.
The features available at the Standard level include:
Architecture empowering distributed network switching and routing
Network edge security via the NSX Edge firewall
Networking address translation (NAT), allowing for VMs to access apps over most network connections
A link to the physical environment via a SW L2 bridge
Adaptive routing capabilities delivered through VMware's Equal Cost Multi-Path (ECMP)
Custom automation abilities guided by API
Additional automation provided by way of integration with cloud management tools such as vRealize Automation and OpenStack
NSX Advanced
Use Case: NSX Advanced incorporates the agility and automation offered in the Standard level, while adding in heightened security capabilities due to micro-segmentation.
The features available at the Advanced level include:
All of the features contained in NSX Standard
The ability to automate security policies as part of enhanced vRealize integration
Increased network throughput and app reliability from NSX Edge load balancing
Support for distributed, hypervisor-based firewalls, which allow up to 20 Gbps of capacity for each hypervisor
Integration with Active Directory to bring roles into the security conversation
Activity monitoring for servers, allowing IT to keep a closer eye on the health and efficiency of the data center
Enhanced security and networking abilities thanks to large ecosystem of supported third party partners
NSX Enterprise
Use Case: NSX Enterprise addresses the agility, automation, and security needs covered by Standard and Advanced, while also expanding them to cover multiple domains.
The features available at the Enterprise level include:
All of the features contained in NSX Advanced and NSX Standard
The chance to remove hardware from the equation and spread NSX networking and security across vCenter and the data center
The ability to optimize NSX across multiple physical sites
SSL and IPSEC-backed VPN connectivity, as well as remote gateways, providing secure remote and site-to-site access
Full integration with VXLAN Tunnel End Point (VTEPs) switches to manage hardware gateways
Getting to your ideal data center end state
That's a long list of features and options. The Arraya Solutions Virtualization team can help your business sort through it, while also analyzing your needs, to help match you with the right deployment level. This doesn't have to be a one-time thing. As your needs change, our team can work with you to make the necessary adjustments to ensure NSX continues to provide value back to the business.
Have questions about VMware's new NSX announcement? What about NSX or VMware solutions in general? Our team is ready to help. Reach out to us anytime here: http://www.arrayasolutions.com/contact-us/
Also, follow us on social media (Twitter, LinkedIn, and Facebook) to keep up to date on our latest company news, events, and industry coverage.