What to Do When Your Cloud Provider Shuts Down
Last October, HP announced it was shutting down its public cloud services. This week, we found out that Verizon will be shutting down pieces of its own cloud service by April 12, 2016.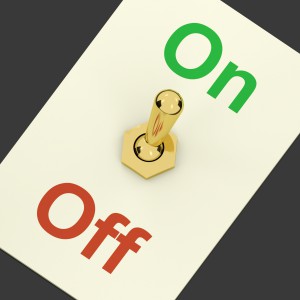 While storage services appear to still be intact, this is a risk that a lot of customers might not be willing to take. What recourse do customers really have?
With two months to go, there isn't a lot of time for Verizon customers to start evaluating cloud platforms. Chances are, customers in this situation will just start jumping ship for a more trusted platform quickly. Arraya's recommendation would be Microsoft Azure. Microsoft has clearly committed to the cloud and won't be exiting any time soon. They've even set up a site around Microsoft by the Numbers: The Enterprise Cloud where you can find updated statistics.
Here are some resources to help get you learning about Azure quickly, so you can plan your migration as soon as possible!
First off, you should get connected to Microsoft as soon as possible and explain your situation. If you don't know who your Microsoft rep is, Arraya can help. Once connected, it is time for an open conversation about what you have and what needs to move. Arraya can help gather information from your legacy cloud platform and help you plan for a migration.
Check out the Azure Trust Center and learn how Microsoft protects your data in Azure. Microsoft breaks down the Trust Center into four pillars, Security, Privacy, Transparency, and Compliance. Each section has pages that you can drill further down into, complete with whitepapers and more information on regulatory compliance. If you want to dive even deeper, there is the Microsoft Online Services Privacy Statement, which is a wealth of legalese.
Azure has Service Level Agreements, like most IT-based services. These represent Microsoft's agreements to terms around uptime and availability. Different services have different SLAs, so think about which workloads you need to move and how this could be impacted.
The cloud is a big challenge. Companies can now host their data around the world with a click and a credit card. As such, Microsoft stays on top of all the geo-political events and laws. They have a blog dedicated to this called Microsoft on the Issues. Microsoft President and former EVP of General Counsel, Brad Smith posts there fairly regularly. I highly recommend watching his keynote from last year's Worldwide Partner Conference to truly gain perspective on Microsoft's vision for technology.
Now that you've learned about how Microsoft approaches security, trust, and privacy, it is time to start planning for a move. This is where Arraya comes in. We've been supporting infrastructure for years and we've grown into the cloud as it has evolved. Our team of networking experts can lay down a strong foundation for connecting to Azure using industry best practices. Our Microsoft Cloud Solutions experts will work with you to examine existing workloads and plan a strategy to migrate that fits within the massive amount of Azure service offerings.
If you find yourself in this situation, don't delay or you risk literally having the plug pulled on your data. Ensure that you stay up and running and can service your company and customers. Contact Arraya Solutions today for more information!