Why You Can't Do Without a Cybersecurity Partner
Confidence around a cybersecurity topic is usually a good thing – but not in this case. More than six-out-of-10 (65%) organizations are confident they will suffer a data breach of some kind in the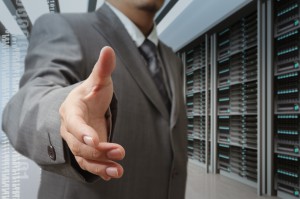 next year, according to research by Okta. There's no question that's the kind of confidence businesses could do without.
Staying out of hot water requires modern, upgraded cybersecurity solutions. However, even today, when cybersecurity horror stories lurk around every corner, barriers to modernization remain.
Standing between businesses and their cybersecurity goals
Okta's study featured a list of obstacles, each of which serves to delay upgrades and increase risk. As we reviewed this study, we noticed these obstacles tended to have at least one thing in common: they could be overcome with assistance from a best-of-breed cybersecurity partner.
Here are the top five barriers from the list – and how working with a cybersecurity partner can help:
Unclear ROI – Roughly 56% of survey respondents said their organization would be hesitant to move forward with a solution unless the ROI was crystal clear.
A cybersecurity partner can help by: performing health checks and assessments to enable a business to better understand its existing cybersecurity environment and how that can be impacted and improved by a proposed upgrade. This gives the business the assurance it needs to move a forward with a plan.
Access privilege complexity – This dovetails with ROI concerns as it shows businesses' desire to have a full picture of a change. This is true in terms of ROI and it's true in terms of access, according to 54% of respondents.
A cybersecurity partner can help by: gathering data on who has access to what within the network. Businesses can use this info to better prepare anyone who may be affected by a move, reducing the anxiety inherent in change.
Budgetary limits – Budgetary constraints are a familiar wall for IT to bump up against, and 54% of survey participants mentioned it as a key factor stalling upgrades.
A cybersecurity partner can help by: working with a solution vendor to ensure customers have access to flexible buying and leasing options, delivering solutions which are the right fit technically and financially.
Skills and talent shortages – Just over half (51%) of the businesses included in this study reported not having the skills on staff to manage modern security solutions. If expanding the onsite team isn't an option, businesses can leverage a cybersecurity partner that also functions as a Managed Services provider.
A cybersecurity/Managed Services partner can help by: providing the customer with the additional hands it needs to manage its growing environment without physically increasing the size of its IT team.
Lack of scalability – Nearly four-out-of-10 (38%) businesses are concerned they'll make a substantial investment in a security solution only to promptly outgrow it.
A cybersecurity partner can help by: working with the customer to fully articulate their goals for today, tomorrow, and beyond. With this info, the partner can help design a solution which is capable of growing along with the customer.
Let us help you build the environment you need
Arraya Solutions appreciates the important role cybersecurity plays in organizational success across all industries. We appreciate it, and we're ready to help businesses reach their ideal cybersecurity environment. We have a long history of working with business to overcome challenges similar to those highlighted above – as well as anything else that comes up during the process of architecting and deploying upgrades.
Ready to talk more about your cybersecurity wish list? Visit www.arrayasolutions.com/contact-us/ to open up a dialogue. We can also be reached through our social media presence: Twitter, LinkedIn, and Facebook. While there, be sure to follow us to keep up with our latest blogs, special events, and industry insights.
Follow along with our National Cybersecurity Awareness Month blog series.