Yammer is Coming to an Office 365 Subscription Near You!
In the summer of 2012, Microsoft announced it was purchasing Yammer. I'll be honest, at that time I was at a company where we used Yammer and no one there was sure what the play was other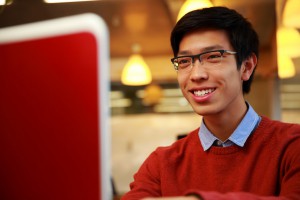 than Microsoft entering the Enterprise Social space. Years later, it is clear that Yammer fits in well with the collaboration suite of Office 365.
In case you haven't seen it, Yammer is a social portal for your business. It really helps reduce email load, as I've previously written about, by shifting more general content to a place where interested people can find it.
Here is a sample screenshot of Yammer. You can see Janet is looking for some ideas about an upcoming conference. This is a perfect use case. In addition to Updates, you can also post Polls, Praise and Announcements.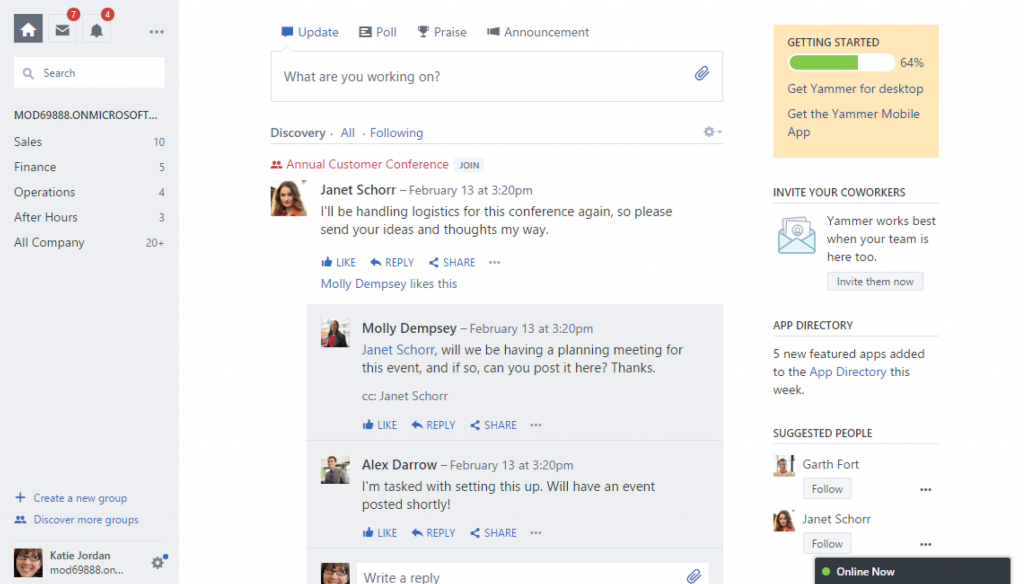 Microsoft is making a change to their Office 365 licensing and enabling Yammer across every Office 365 subscription in addition to other improvements that will help make social an underpinning of the Office 365 experience, similar to how Skype for Business appears across the suite.
If you aren't ready to roll out Yammer, take note that you should adjust your licensing accordingly. Here are some tips though to get things going a little bit quicker.
From a deployment and usage perspective, Yammer is close to SharePoint. If you've ever have seen a poorly executed SharePoint plan, then you know governance and driving adoption is key to its success.
The biggest roadblock to implementing Yammer may be internal paranoia about posts. While Yammer is social in nature, it is a professional network. It is important to communicate out its intention and purpose to your end users. Besides sending out an email announcement (since you don't have Yammer yet), you can also write up a usage policy that users must agree to before signing in. Along these same lines, you can type in keywords to watch out for. This can be anything from expletives to internal company project names and intellectual property word cues.
Similar to SharePoint, you can lock down Yammer from the outside world, leaving it accessible anywhere, but only to your internal users. This helps prevent data leakage to the internet since this is a professional, yet slightly informal area to collaborate.
Lastly, talk to your departments and find out how they communicate with the company today. For example, would HR benefit from a portal where employees can ask benefits questions? Does your executive leadership want to solicit ideas from employees in a new way?
Setting up the structure of Yammer in this way is key. You could align straight to organizational structure, which may drive some adoption, but finding a collaboration pain point (typically within email) and then shifting it to Yammer is sure to increase adoption in a significant way.
If you are thinking about deploying Yammer through this change by Microsoft, a partner like Arraya can help you plan out the governance and adoption strategy. We can discuss how other companies leverage it and talk specifically about the collaboration challenges you are facing.