3 Ways Dell EMC Cloud for Azure Stack Breeds Hybrid Success
There are plenty of binary choices in life – but where your organization's data lives in the cloud isn't one of them. Rather than choose between housing data in either a public or a private cloud,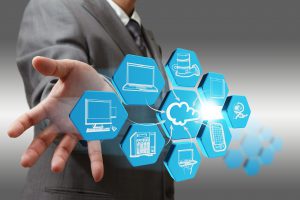 many businesses are electing to go with a third option. They're choosing a path that winds between public and private, collecting the best features of each option in one package.
IDC's recent whitepaper, entitled The Power of Hybrid Cloud, revealed hybrid cloud – that intersection of public and private models – is rapidly becoming the norm. The white paper surveyed representatives from 1,000 mid-to-large-sized businesses from around the globe to gain insight into their cloud journeys. As it pertains to the hybrid option, the survey found:
nearly 80% of large organizations already have some form of hybrid cloud strategy in place
more than half (51%) of respondents are already leveraging a combination of public and private cloud infrastructure components
roughly 29% anticipate migrating to hybrid cloud infrastructure within the next year
Are you looking to join the ranks of the growing majority of businesses who've embraced the hybrid cloud? Or, do you want to refine your hybrid cloud model to bring results more in line with the objectives that inspired your initial migration? Two of tech's heaviest hitters can help.
Dell EMC, Microsoft lead the way to hybrid
As a moniker, Dell EMC Cloud for Microsoft Azure Stack, leaves little mystery as to what the solution offers, at least at a high-level. To dig in more deeply, Dell EMC Cloud for Microsoft Azure Stack brings Dell EMC networking, PowerEdge servers and its cloud infrastructure expertise to Microsoft's leading on-prem cloud platform. The result of this marriage is a solution that speeds cloud deployment, while streamlining management.
So, what does life look like with Dell EMC Cloud for Microsoft Azure Stack in your data center? Here are three ideas:
Accelerated access to applications – Whether they're native to the cloud or have more terrestrial origins, applications are at the heart of how organizations benefit from Dell EMC Cloud for Microsoft Azure Stack. This solution provides a consistent programming experience by connecting Azure and Azure Stack which lets app teams create and share their projects across a secure, reliable hybrid environment. This boosts development and deployment, putting apps in user hands faster.
Performance backed by peace of mind – More speed is typically an attractive proposition in the application development world – unless that speed boost comes from sacrificing security. Organizations simply can't afford to take cyber security lightly, and Dell EMC Cloud for Microsoft Azure Stack doesn't ask that they do. Instead, it ports in Dell EMC's renowned backup and encryption abilities to protect data wherever it calls home.
Confident yet still hands-free – You don't need to maintain a vice grip on IT's proverbial wheel to keep confidence levels high. Dell EMC Cloud for Microsoft Azure Stack enables private and public cloud resource delivery to be automated, allowing IT to confidently switch gears and focus their attention on other deliverables. Automation can also be extended throughout the application lifecycle, providing consistency in terms of app deployment and performance.
Take the first step into the hybrid cloud
More and more cloud journeys are taking the hybrid route. While this approach does capture the best of both worlds, there are some obstacles to be overcome. Most notably, public and private cloud models may not always play nicely together, necessitating more work on IT's part to sync them up. Dell EMC Cloud for Microsoft Azure Stack is a solution built to make the road to the hybrid cloud, to that best of both worlds end game, much easier to traverse.
Dell EMC Cloud for Microsoft Azure Stack will be available later this year. Want to learn more about it prior to its release? Arraya Solutions is here to help. Much like the solution itself, we too are able to successfully straddle the line between the technologies and innovators that are shaping IT. Our Data Management and Microsoft & Cloud practices stand ready to help your organization plot the right course into the cloud based on your unique needs and objectives.
Reach out to us today by visiting: https://www.arrayasolutions.com/contact-us/. We can also be contacted through social media. Feel free to leave us a comment or ask us a question on our LinkedIn, Twitter, and Facebook pages. While you're there, follow us to stay on top of our industry insights, company news, and exclusive IT learning opportunities.