5 Other Reasons to Get Excited About Cisco's HyperFlex 2.0 Release
When Cisco unveiled its HyperFlex 2.0 release, there was one thing on everyone's mind: all-flash. The 2.0 update gave customers the ability to choose between a new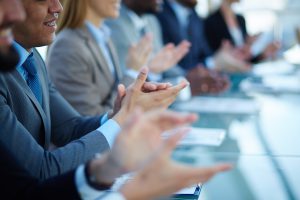 all-flash version of Cisco's hyperconverged solution and an updated take on the hybrid version already on the market. While the addition of all-flash is a big story, it isn't the only reason to get excited about the 2.0 release.
It's not surprising all-flash grabbed so much attention, considering the advantages it brings to the HyperFlex platform, which is built on Cisco's proven UCS solution. All-flash means higher IOPS, greater consistency with larger workloads, and lower latency – the latter of which is also enabled by Cisco's Fabric Interconnect networking.
What about the wear and tear normally a concern with all-flash? Cisco addressed that concern with HyperFlex's log-structured file system. This feature handles caching and storage capacity differently based on whether nodes are arranged in a hybrid or all-flash memory configuration. One thing these arrangements have in common is that incoming data is stored over multiple nodes as dictated by availability. This – combined with the fact that incoming write queries can be, depending on corporate policies, recreated across SSDs and set as persistent – helps reduce the chance data will be lost should a SSD or node go belly up.
HyperFlex 2.0 advancements go beyond all-flash
Sure, all-flash is the main story of HyperFlex 2.0, but it's far from the only one. Let's take a look at five other developments that make HyperFlex 2.0 worth considering:
Advanced notice of compatibility issues – Admins overseeing environments where multiple clusters are joined together using the same Fabric Interface (FI) will be particularly interested in the UCS Manager Interoperability Matrix. This tool provides a clear look at what's compatible and what isn't, allowing admins to address conflicts before they cause problems.
New deployment options – Starting with 2.0, HyperFlex clusters are now deployable on existing Fabric Interconnects. Previous releases supported only installing HyperFlex clusters on new Fabric Interconnects. This move gives organizations the ability to reuse existing investments in UCS and the additional flexibility in terms of how they build and deploy their environments.
Easier-to-execute external storage installs – Changes to HyperFlex's Installer tool have made it more convenient to deploy external storage options, such as iSCSI and Fibre Channel. The Installer can automate the creation of vNICs and vHBAs, among other essentials, to prepare a cluster for ESXi storage configuration.
Third party management and backup integration – The addition of Rest APIs brings new third party options to HyperFlex. Organizations who demand choice in how they manage hyperconverged clusters can use Rest APIs to integrate with many third party management tools. Also, Rest APIs make it possible for HyperFlex to create native snapshots that connect with outside backup providers.
Updated performance benchmarking – HyperFlex 2.0 introduces the HCI Benchmark tool, an easy-to-deploy utility offering insight into valuable best practices. Built-in to this tool are benchmark recipes for various workloads, including SQL, VDI, and others.
Event: See for yourself what HyperFlex can do
Want to learn more about HyperFlex? Arraya Solutions will be hosting a free hands-on HyperFlex lab next Wednesday, April 12th at Cisco's Malvern, PA office. Attendees will get to experience installing Cisco's HyperFlex Data Platform, performing administrative tasks, creating a datastore, and more firsthand. Space is limited so register now by visiting www.arraya.rocks/events.
If you'd like to start a conversation before the event, our team is always available through www.arrayasolutions.com/contact-us /. You can also get a hold of them through social media, at our LinkedIn, Twitter, or Facebook pages. Remember, follow us to keep up with all of our industry insights, special events, and more.