5 Takeaways from Arraya's 2017 Service Desk Strategy Report
Earlier this summer, Arraya Solutions held our 3rd Annual Tech Summit. The motivation behind this event, as it is every year, is to introduce attendees to the latest IT solutions as well as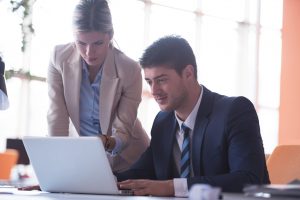 strategies they can use to get more from their preexisting environments. While this year's Tech Summit has come and gone, the learning opportunities are still going strong.
During the event, Arraya invited attendees to take part in a survey regarding one of today's most underappreciated IT responsibilities: the Service Desk. Life on the Service Desk may not be glamorous, but the vital nature of the work is undeniable, particularly as technology continues to become more intertwined in every part of the business. Our hope with the survey was that it would foster conversations within organizations about their own approach to Service Desk and whether or not improvements could be made.
The results of this survey have been collected in a new report due out later this summer entitled: Arraya Solutions' 2017 Service Desk Strategy Report. Here's an early look at some of the know-how our Tech Summit attendees shared with us, plus our takeaways:
The majority of organizations in our survey (65%) have teams designated to handle tickets as they come in, however, a surprising number still rely on a "by committee" approach. Roughly 33% of those surveyed assign tickets as they come in to the first available member of the IT team. This approach can make the workday much harder to map out, in turn making it harder for IT to stay on target.
The current Service Desk arrangement was hardly popular among those participating in our survey. Just over half (51%) described it as "a pain," before noting "it's part of the job." As direct enablers of the organization's mission, Service Desks shouldn't be expected to resign themselves to accepting inferior solutions or methodologies.
Organizations who haven't committed to a Knowledge Base are in the minority according to our research. Some 70% of participants said their organization makes use of a Knowledge Base. Despite the work that goes into setting up and maintaining them, organizations clearly see the value in-depth Knowledge Bases offer.
Even as the majority of respondents affirmed their use of a self-maintained service desk platform, it wasn't the most popular choice in all industries. Even as this method racked up heavy margins in healthcare (75%) and financial services (75%), higher ed was less sold on it. While it still proved the favorite with 55% of respondents, using a service platform maintained by an outside entity finished second, nabbing 33% of the votes.
Healthcare organizations were not overly positive about their service desk platforms. In the study, exactly half of participants who work in healthcare described their system as "coming up short more often than not." A slightly more positive, yet still lukewarm, critique came from 33% of healthcare respondents, who described their system as "functional for our needs."
Where to turn for more
Want more peer-provided insight into the strategies and solutions that drive the modern Service Desk? Our full special report, Arraya Solutions' 2017 Service Desk Strategy Report, is set to be released in the coming weeks. This report will feature honest feedback provided by leading IT professionals as well as analysis and breakdowns gleaned from the experiences of Arraya's own staff.
If you'd like to continue the Service Desk conversation or learn how our Managed Service Desk can expand the scope and reach of your team, visit: www.arrayasolutions.com/contact-us/. Feel free to leave us a comment on this post by way of our social media presence: LinkedIn, Twitter, and Facebook. While you're there, follow us to be the first to know about our upcoming special events, blogs, and so much more.