Are You Benefiting Yet From These 5 New Office 365 Features?
Office 365 is the undisputed king of collaboration. No other solution offers the benefits of the cloud while covering the range of collaboration services that Microsoft offers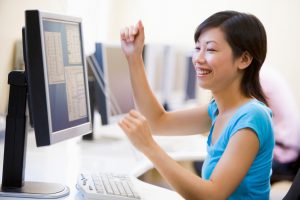 – from email to voice, conferencing to social portals, intelligent security to personal file sharing, and more. Office 365 E3 has been the sweet spot for many organizations with E5 gaining ground.
If your business hasn't yet made the jump to Office 365, there's never been a better time. The first quarter of 2017 has proven to be a windfall of new features. Let's take a quick look at what was announced.
OneDrive for Business Sync Client
In January, Microsoft announced that the OneDrive for Business sync client would support syncing select OneDrive for Business and SharePoint Online folders to your local PC. This completely changes the way customers interact with the file sharing service and brings it back in line with where customers are comfortable finding files – Windows Explorer.
If you haven't migrated your files to OneDrive for Business or SharePoint yet, it is likely worth a look. Customer adoption is much easier with this new feature. With it, you don't even need to check the online portals anymore.
Word, Your Professional Editing Assistant
We remember you fondly, Clippy, but Microsoft Word and Outlook have a new trick up their sleeve. If you've been using Word, you've likely noticed that misspellings aren't the only things being called out anymore. Word and Outlook are now actively helping you write better.
As an English major, I was dubious about this change, but I find that it offers helpful assistance. The best advice I ever received about writing was from a CIO who told me to re-read everything and remove anything that wasn't concise. This is by far the best use of this new feature. Learn more about Editor.
Stick by What You Say
Editing isn't the only intelligence that's been added recently to Office 365. With tighter integration through Cortana, you can be reminded of the commitments you've made in email.
Consider this scenario, you email a co-worker and write, "I'll get back to you Friday." Currently, unless you flag that email or add a task, you're likely to forget. Cortana is intelligent enough to realize you've made a commitment and will offer to make you a reminder so you stick to it.
Excel Co-Authoring
Another thing you'll notice if you've been using Word backed by files stored in OneDrive for Business or SharePoint is co-authoring. We use this a lot at Arraya, but what we've longed for even more is co-authoring in Excel.
While this has been available in Excel Online for a while, it is finally making its way to the Excel desktop client. Editing spreadsheets will never be the same.
Teams
If you haven't tried Teams yet, you need to. This new combination of tools (Skype, SharePoint, Office files, Calendar, conferencing, Power BI and more) is worth a serious look. By combining existing tools together, Microsoft offers a unique collaboration experience built on the standard tools found already in Office 365.
We've found some good use cases for this tool already. For example, any project cutover is ideal because of the real time collaboration and file storage capabilities. Also, any project group or team that likes to work real time instead of through the send/receive relationship of email would benefit from Teams. Check out our whitepaper here.
Building Value
Office 365 continues to innovate in the collaboration space and is a tool that can make a real difference in your company. If you own Office 365 E3 and up, these features have likely been enabled already and are ready for you to use without changing your subscription price or requiring you to make changes to your environment.
If you're interested in learning more about these solutions and what else is possible in Office 365, reach out to our Microsoft Practice for a conversation!
Another way to further your Office 365 knowledge? Join us on June 8th for the 3rd Annual Arraya Solutions Tech Summit. This free event includes a full day of sessions presented by the members of Arraya's technology team covering the challenges and solutions most relevant to today's IT professional. Each session promises a "for techs, by techs" examination of topics such as cyber security, data center, mobility, and Office 365. Don't miss your chance to further your knowledge and skills while also connecting with fellow IT pros from across the Mid-Atlantic area. Register today: https://events.arrayasolutions.com!