Cisco Live 2017: Everything Your Business Needs to Know
The evolution of networking is all about the DNA.
Cisco Live, the company's yearly tech summer camp, wrapped up last Thursday amidst the sweltering summer heat of Las Vegas. Cisco used this opportunity to showcase the evolution of the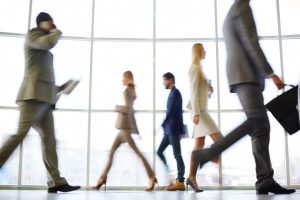 security, scale, and simplicity inherent to the next generation network.
The key platform launched last week was the Digital Network Architecture for Software-Defined Access (SDA). SDA promises to address the time spent configuring, provisioning, and troubleshooting network devices by reducing the manual processes and automating policy and segmentation. Best of all, it is built upon proven Cisco technologies like Identity Services Engine and APIC-EM. The key components to the Digital Network Architecture – SDA will be:
DNA Center – A centralized management platform for designing, provisioning, defining policy, and performing network assurance. It's one dashboard that houses all of the tools needed to reduce the time spent SSH'ing into individual switches or routers. It also provides the ability to verify the policies you put in place are secure and effective.
Network Data Platform and Assurance – Imagine telling your network what you want it to do, rather than telling it what to do and how to do it. NDP utilizes the vast amount of intelligence your network provides, empowering IT to make better networking decisions.
Encrypted Traffic Analytics – An explosion of encrypted traffic is a very real, very relevant problem for many network and information security professionals. Many organizations I talk to don't have the time or money to decrypt, inspect, and reencrypt in bulk, which leaves them blind to malicious actors traversing their infrastructure and infecting endpoints and network devices. Feeding off the power of the latest generation Catalyst 9000 switches, Stealthwatch, Cognitive, and TALOS analyze the metadata of encrypted traffic to determine its intent. In rigorous real world testing, Cisco achieved 99% accuracy, with .01% false-positives.
Catalyst 9000 Portfolio – The next evolution of SDx, the Catalyst 9000 builds upon the success of the Catalyst 3850/3650, unlocking a whole new level of flexibility for the network of today and tomorrow. I found the real highlight of the platform is its ability to blend the overlay (or whatever the future overlay is) with the underlying hardware. This allows the Catalyst 9000 series to be the long-term enterprise campus platform for your infrastructure. Oh, and the UADP 2.0 ASIC has an astonishing 7.4 billion transistors!
Developer Center – A resource-packed community within Cisco's DevNet to help with creating network-focused apps and resources to help with building API integrations.
In addition to the DNA launch, Cisco also announced – with the help of Apple's Tim Cook – a new security platform for iOS devices called Cisco Security Connector. Combining the capabilities of Umbrella and AMP for Endpoints (now called Clarity), Security Connector enables organizations to set and maintain visibility, control, and privacy rules for enterprise-owned devices, regardless of where their users are in the world.
Prepare yourself for the future of networking
As Cisco rolls out the next evolution of secure, intent-based networks in the coming months, look for in-depth updates from your Arraya team on how these new platforms can positively impact your business.
Want to talk more about what the future holds from Cisco? Or, do you want to learn more about what took place during this year's Cisco Live? Whichever conversation you want to have, our team is ready. Reach out to them today at: www.arrayasolutions.com/contact-us/. Leave us a comment on this blog via social media: LinkedIn, Twitter, and Facebook.