Don't have 6-9 months to prep for Windows 10? Don't worry
What are your plans for the next 6-9 months? If your business is looking at Windows 10, you might already have your answer. That's how long IT should spend preparing for a Windows 10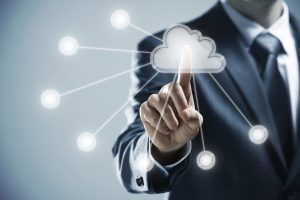 migration according to a White Paper from Gartner. The research firm concluded doing so would save time and resources during the migration – and reduce errors and rework after the fact.
That time frame may not sound so bad to IT pros who endured the slog from Windows XP to Windows 7. That move often required anywhere from 12-18 months of testing and remediation to sort out the resulting compatibility issues. This isn't the case with moving from Windows 7 to Windows 10. Newer hardware shouldn't pose an issue outside of the need for some possible stray firmware updates. The same goes for tools and processes recently updated to work with the outgoing Windows 7.
There is a way to take that 6-9 month time frame Gartner recommends and condense it to an even more manageable level.
Experience faster ROI from your Windows 10 migration
Arraya Solutions' Microsoft and Cloud Practice has devised a four-pillared approach to deploying Windows 10 capable of reducing rollout times intelligently and securely. How much time it can save is dependent upon many factors, including the size and state of the existing environment. Still, considering your other job doesn't stop during a project such as this one, any opportunity to reduce the time you need to invest in deploying Windows 10 – and shorten time to value – is worth exploring.
Here are the four pillars:
Pillar #1: Discovery & Education – The first pillar is devoted to working with you to get a better idea of what's driving your move to Windows 10, the features you're most interested in, etc. Our Microsoft team members can offer guidance or advice on the deployment options best suited to your needs and objectives. From there, our team will perform discovery around your organization's hardware and software to ensure harmony with Windows 10. Existing components are checked against Microsoft's recommendations and its catalog of compatible solutions to uncover instances where upgrades or additional purchases are needed to avoid issues later.
Pillar #2: Application Compatibility – Next, our team will investigate the Windows 10-readiness of applications that have become part of employees' daily routines. This effort looks specifically at high-risk apps, such as those built in-house or by specialized third party vendors. Our team can provide guidance on determining temporary fixes for incompatible apps and on modernizing them long term. If a short term fix isn't an option, our engineers can explore alternative application delivery methods, such as virtualization with remote desktop services or Horizon View, to keep apps available to those who need them.
Pillar #3: Image & Deployment Design – During this phase, your organization's new operating system comes to life. Our team will leverage SCCM or MDT to build the image and deployment model for you. Engineers can deliver customized deployments to include things like branding or a deployment wizard to allow you to decide what software you want to deploy with an image. These images are then tested across the hardware we explored during the first pillar of this methodology to confirm performance.
Pillar #4: Migration & Support – The last pillar involves rolling out Windows 10. Our Microsoft team can oversee a methodical pilot program to ensure everything is functioning as expected. And when we're ready to roll out to the rest of your organization, our Managed Services Practice is available to field any increase in call volume from users getting used to the new computing environment.
By addressing each of the above pillars, the Arraya team can deliver on its promise to save time and ensure faster return on Windows 10 investments.
The expert support you need, wherever you stand
Has your organization already finished off that first pillar? Are you and your team up to your ears in the Application Compatibility phase? Wherever you are on this journey, Arraya's team can help. Our Microsoft experts and our Managed Services team can jump in and provide the support businesses need to shorten the time between the decision to move to Windows 10 and the day it begins generating real value.
Want to start a conversation around Windows 10? Email our Microsoft team at mssales@arrayasolutions.com to learn more. You can also reach the members of our team through our social media presence: LinkedIn, Twitter, and Facebook. Follow us to stay up to date with our latest blog posts, special events, and more.