End-of-Support is Near for These Microsoft Tools: What's Next?
April 11, 2017 and October 10, 2017. For most IT pros, these dates are probably nothing more than a pair of perfectly random Tuesdays. However, there are others in IT who have them circled on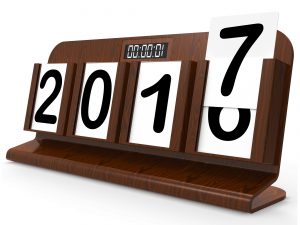 their calendars. Maybe even in bright red ink.
Can't-miss birthdays and anniversaries aside, these are the end of support dates for a long-standing pair of Microsoft stalwarts. On April 11 of this year, support will run out for Exchange Server 2007, while on October 10, the same will be true for Microsoft's full 2007 Office Suite. These are two of the bigger names on a lengthy list of Microsoft solutions going end-of-something in 2017.
Even if you don't see anything you still use on that list, it makes sense to not put off upgrade conversations. After all, there was a time when 2017 seemed as far off as dates like 2020 and 2025 do now. Beyond that, time may be more of-the-essence than normal due to a notice Microsoft released at the end of last year.
Deciding which upgrade path to follow
Back in November, Microsoft announced that when Office 2007 solutions go end of support, customers will no longer be able to purchase custom or extended support. On-premises software has this problem and Office 2010 and 2013 aren't too far behind. Still, it does provide additional incentive for customers to move more quickly when it comes to upgrades.
Even though unsupported tools will continue to work after their end-of-life countdown clocks reach zero, sticking with them isn't recommended. Businesses who do face greater risk as critical security updates dry up and their competitors gain an edge with new collaboration tools. Should your organization choose to get moving, there are plenty of migration paths available, including:
Moving fully to Office 365. The benefits of this move are well-traveled terrain on this blog, but they're always worth repeating. As Office 365 is cloud-based, users have access to their Office apps (including Word, Exchange, PowerPoint, and Excel) and files, from any location and any device. Office 365 is always up-to-date, freeing you from refresh and patching cycles. Users are also guaranteed access to the latest features, including advanced threat protection, new collaboration capabilities driven by tools such as Teams, and more. It's also flexible and scalable so, regardless of size or need, deployment options are available to meet it.
Going partially to the cloud. Businesses not ready or not able to move fully into the cloud can still take advantage of many of the upsides it offers. Let's use Exchange as an example. Say the idea of getting out of the business of managing email sounds appealing to you. You can invest in the Exchange Online plan that best suits you, sending only that task to the cloud. Meanwhile, your users gain a 50 GB mailbox in the cloud, a web-based client, and a mobile app.
Stay on prem, but update. The cloud may not be the right course for everyone. If that's the case, you can choose to follow a more traditional route and upgrade to the latest version of an unsupported solution. Sticking with Exchange, businesses looking to upgrade off 2007 could move to Exchange 2016. The downside is that even the most recent version is still a product that's roughly four years into its lifecycle and is inching closer to its own end-of dates.
Let us help you find your way
Whether the clock is ticking on your Microsoft solution or you're looking to plan ahead, Arraya's Microsoft and Cloud Practice is ready to help. Our team has assisted customers from a wide variety of industries create and execute the right update strategy for them, whether it involves moving to the cloud, or staying on-prem.
If you're interested in more information about moving from legacy Exchange deployments – including Exchange 2007 – join us on Feb. 21 for a free lunch and learn called "Say Goodbye to Legacy Microsoft Exchange." This event will take place at Microsoft's mid-Atlantic headquarters and Arraya's Microsoft team will lead the discussion. Topics covered will include a look back at Exchange through the years, a look at the architecture of modern Exchange followed by a demo, and more. To register, visit Arraya.Rocks/Events.
Want to start a dialogue with our Microsoft team? You can reach them at mssales@arrayasolutions.com or through social media: LinkedIn, Twitter, and Facebook. Follow us to stay in the loop with our latest industry insights and special events.