Faster NSX Processes with vRealize Automation
It's well established that companies around the world are benefiting from using VMware NSX to create virtualized, software-defined networks. From faster deployments,Arraya VMware vNRI Assessment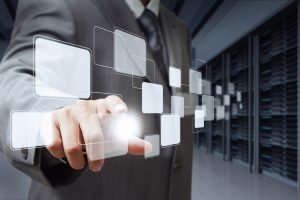 more flexibility to support application network requirements, and improved security inside the four walls, NSX is putting complete control over the network in the hands of the architects and administrators.
Upping your Network Operations Maturity
As production deployments of NSX continue to grow, it's only natural for IT departments to start considering the next level of maturity for their software defined networks: automation. While it's true that some automation (particularly poorly planned or hard-coded) can actually reduce control and visibility over your services, or create unwanted layers of overhead and complexity, automation done well allows you to reap major benefits including lowered operating costs, reduced errors, and faster turnaround on changes and requests. It can definitely be worth the investment.
Taking an Application-Centric View of the Network
At the same time, when our primary responsibility is for the networks in our business, it's easy to get laser focused on their performance, availability and security and forget about the rest of the data center ecosystem. But the reality is the network is a backdrop, a supporting player to what's really turning the wheels of the business – your applications. More than ever, it's important to take an application-centric view of your network to ensure not just the workings of the networks, but that it enables the features and functionality, performance, and also security demanded by the applications running on top of it.
The good news is, automation can help.
Improving NSX Deployments with vRealize Automation
By using VMware vRealize Automation together with NSX, you take your operational efficiencies to another level by streamlining the creation of network and security services that are then deployed along with your applications. vRealize Automation allows you to automatically:
Quickly Provision Network Components:

Provision connectivity through deployment of logical switches and routers for multi-tiered applications

Improved Security Enforcement:

Securely deploy applications through intelligent placement of workloads in security groups protected by firewall rules

Automated Load Balancing:

Ensure app availability and performance through the use of load balancers so users always have access to a highly responsive application
vRealize Automation automatically provisions, updates and decommissions network and security services alongside your virtualized applications. The solution can be configured for multiple deployment options:
Configure on-demand, dynamic deployment of network and security services during application provisioning
Consume existing services already managed by existing endpoints
Or, create a profile that uses a combination for both on-demand and existing
You can also enable self-service requests, cutting out the middle man and accelerating the provisioning process even more for application owners.
Free Network Assessment
The Arraya Solutions Virtualization team can help with your virtualized network deployment as well as evaluate the potential value of using vRealize Automation with your NSX solution. As part of this evaluation, Arraya is offering a free network assessment that gives a holistic view of your network ecosystem and security gaps. We use an application-focused tool that provides deep insights into network infrastructures, reducing the time required to plan and configure application security.
Experience all the benefits of a virtualized network, including lower operational costs with vRealize Automation, through a partner with vast experience planning, implementing and growing virtual networks with VMware NSX. To start your free network assessment, please email us at info@arrayasolutions.com.