Highlights and Analysis from Dell EMC World 2017
The name may have changed, however last week's Dell EMC World remained an excellent place to get a look at IT's present and future. The company's first global conference since last year's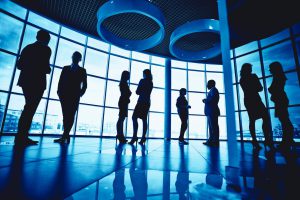 groundbreaking merger did not disappoint those who made the trek to Las Vegas for the conference, which ran from May 8 – May 11. The event sported a full slate of announcements that promise to be as impactful as they are buzzworthy.
Did you miss this year's event? Don't worry. Several members from Arraya Solutions' Data Management Practice were on hand to document the proceedings. Here are a few of the stories that they predict will have the most palpable effect on corporate data centers moving forward.
Hyper-Converged
Hyper-converged is always a hot topic and, on that subject, Dell EMC World 2017 certainly delivered. During the event, the company unveiled VxRail 4.5, the latest version of its hyper-converged infrastructure appliance.
So, what's new with VxRail 4.5? As it turns out, quite a bit, including:
a foundation in Dell PowerEdge 14G server hardware, another powerful new release making its debut at Dell EMC World 2017
the ability to support VMware's vSphere 6.5 and VSAN 6.6 offerings, resulting in better performance, more robust encryption, and enhanced clustering
shorter deployment times leading to accelerated time to value
Heads up: VxRail will be generally available in September 2017, however, some features will go online this summer.
All-Flash
Dell EMC packed a ton of all-flash news into the four-day conference. Updates to three key data center platforms – VMAX, XtremIO, and Unity – captured a lot of attention, both in Las Vegas and with those following along at home.
Let's take these announcements one at a time.
VMAX – Faster and more responsive sums up (at least in part) the buzz surrounding VMAX 950F, the newest version of Dell EMC's enterprise storage array. This solution promises 6M IOPS and 350 microseconds of latency, as well as a 30% decrease in response time. VMAX will be able to consolidate a massive amount of workloads and will be generally available come June 2017.
XtremIO – There are a number of features in the updated version of XtremIO that seem destined to catch the eye of businesses in need of a storage boost. Chief among the new capabilities of XtremIO X2 are an 80% lower response time and 25% higher data reduction capabilities. Also, credit X2's new scale-up/scale-out approach to storage expansion for reducing the solution's overall total cost of ownership. XtremIO will be generally available this summer.
Unity – Unity, Dell EMC's midrange all-flash solution, received a makeover, including the debut of four new models – the 350F, 450F, 550F, and the 650F. These new models offer new memory and CPU abilities which result in greater scalability and overall performance. Along with a substantially-increased file size capacity (256TB vs. current max of 64TB), the new versions of Unity also offer faster deployment and shorter time to value. The updated Unity will be generally available this July.
Isilon
Dell EMC's Isilon refresh also generated a good deal of conversation during the conference. Dell EMC World 2017 marked the official premiere of Isilon Infinity, the new architecture model for the company's network-attached storage solution.
Isilon's new architecture and other improvements mean:
a 6x improvement in IOPS
an 11x improvement in throughput
separate compute and storage nodes allowing for independent scale within a lone Isilon unit
Isilon Infinity comes in all-flash, hybrid, and archive models and it will be generally available in June.
Dell EMC Cloud + Microsoft Azure Stack
It's always exciting when two industry giants put their head together to see what their combined forces can create. Dell EMC Cloud for Microsoft Azure Stack is the result of just such a partnership.
Dell EMC Cloud for Microsoft Azure Stack stands apart from Dell EMC's other cloud solutions, including Enterprise Hybrid Cloud, thanks to its:
status as a turn-key hybrid cloud platform capable of supporting IaaS and PaaS efforts while providing a familiar Azure experience
automated IT services for traditional as well as cloud-based applications
Dell EMC PowerEdge server and networking foundation
deep feature set that encompasses Azure Stack, Azure Resource Manager, Avamar and Data Domain for backup, etc.
The Dell EMC Cloud for Microsoft Azure Stack bundle will be made available in the second half of 2017.
Cloud Flex for HCI
On the subject of the cloud, Dell EMC also announced its new Cloud Flex for HCI pricing model. This brings a cloud-inspired payment approach to infrastructure solutions including Dell EMC's VxRail. So, for example, businesses could purchase a VxRail appliance and pay for it on a monthly basis over three years. At the end of that time, the total amount paid will be roughly the same as if the solution had been purchased outright. The declining payment model also replicates some of the flexibility inherent in the cloud, allowing businesses to return their appliance to Dell EMC at the end of 12 months without a fee.
Cloud Flex for HCI is available now for VxRail and Dell XC and will be coming for VxRack in the third quarter.
The Best of the Rest
A few other items announced in Las Vegas worth taking note of include:
Integrated Data Protection Appliance – This solution is built on the combined might of Avamar, Data Domain, and the Data Protection Suite
Data Domain Virtual Edition – Brings additional data protection and peace of mind to cloud-based apps residing in Azure as well as other cloud providers
Elastic Cloud Storage – New storage options available in on-prem, hybrid, or cloud-dedicated deployments
VDI – Complete Solutions – These enable build and buy options based off VSAN and Horizon View covering hardware and software
Learn more about what's next from Dell EMC
Luckily the members of Arraya's Data Management Practice aren't bound by the old adage: What happens in Vegas, stays in Vegas. If you would like to learn more about their experiences at Dell EMC World, or want to discuss any of the above announcements in greater detail, you can reach out to them by visiting: https://www.arrayasolutions.com/contact-us/.
Feel free to leave us a comment on this post, or share your own Dell EMC World 2017 experiences, by visiting any of our social media pages: LinkedIn, Twitter, or Facebook.