How Dell EMC's DPA Will Have You Feeling Good About Backups
Picture having greater insight into your data protection environment. Imagine getting that insight without adding to the workloads of those managing said environment. Now imagine that – and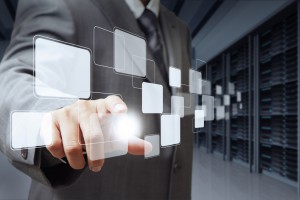 forgive the paraphrase of a popular horror movie trope – the tool that would allow you to do those things is already in your data center.
Data Protection Advisor (DPA) from Dell EMC is that tool. There's no mystery behind how it ended up in your data center. DPA comes standard in most versions of the Dell EMC Data Protection Suite. If your organization has a Data Protection Suite license, then you most likely have DPA. Whether you're using it or not is a different story.
If you own DPA and it's not implemented, you're missing out. DPA makes it easier to access data and analytics to more effectively monitor and manage your backup environment. Should something go wrong with a scheduled backup, DPA can help you get to the root cause. If a planned change could cause issues with existing processes or regulations, DPA can automatically alert you and your team, allowing for adjustments.  If a server is running out of space, DPA can alert you based on utilization thresholds before your app goes offline.
What can you learn about your backups from DPA?
DPA presents information to admins by funneling key infrastructure data into an easy-to-navigate and customizable dashboard. It also features a library of ready-made yet editable reports. Permissions can be set and automated for the dashboard and the reports to ensure people only see the data most pertinent to their role.
While both features certainly make DPA worth activating, the reports in particular stand out to Arraya's Data Center team. We asked our team which reports they find most valuable, and they gave us their top five: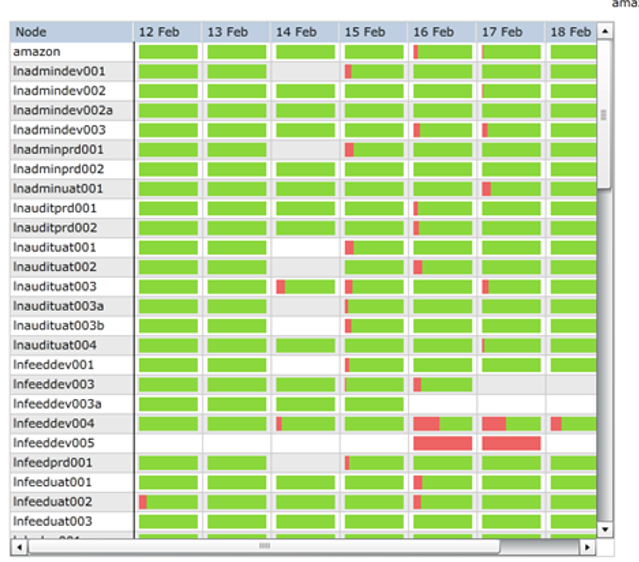 What the Backup Report Card lacks in flash it makes up for in function. It's a foundational report that uses a modified traffic light scale to keep admins informed about the backup status of each client reporting to DPA during a predetermined period. Green means backups were successful, red means unsuccessful, a combination means some went through while others didn't, and white means no backups took place. This report lets admins easily spot and correct missed backups.
Chargeback System Templates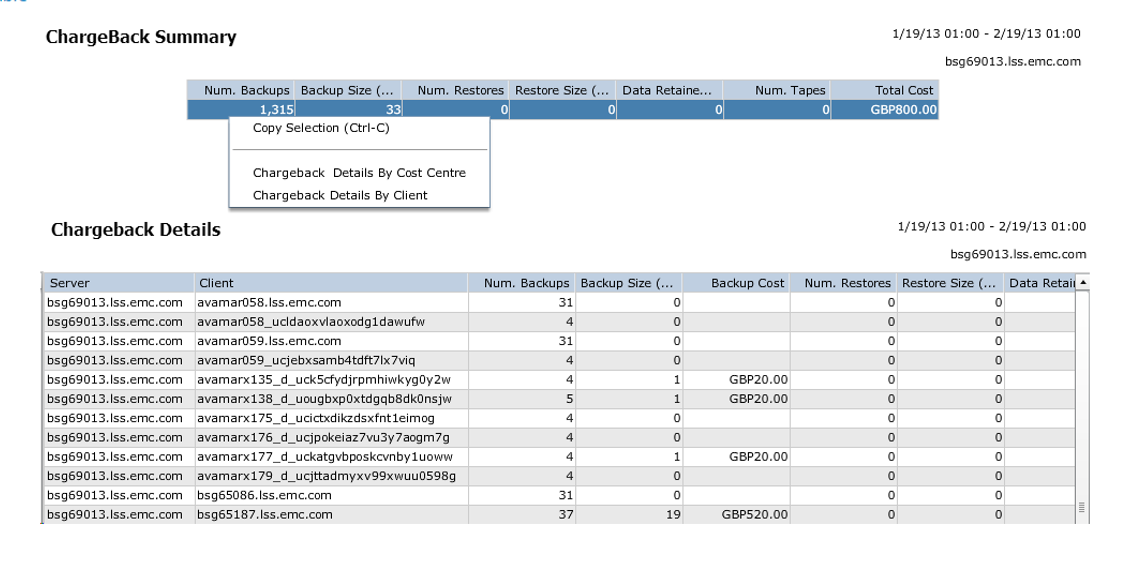 What is your organization spending on backups? What are the individual cost centers within your organization spending on backups? With the proper intelligence built in by admins, DPA's Chargeback reports can shed light on these issues. Chargeback reports look at the overall size of backups and data transfers and assign them a per client cost. IT can tie host(s) to specific departments, helping produce internal bills and invoices.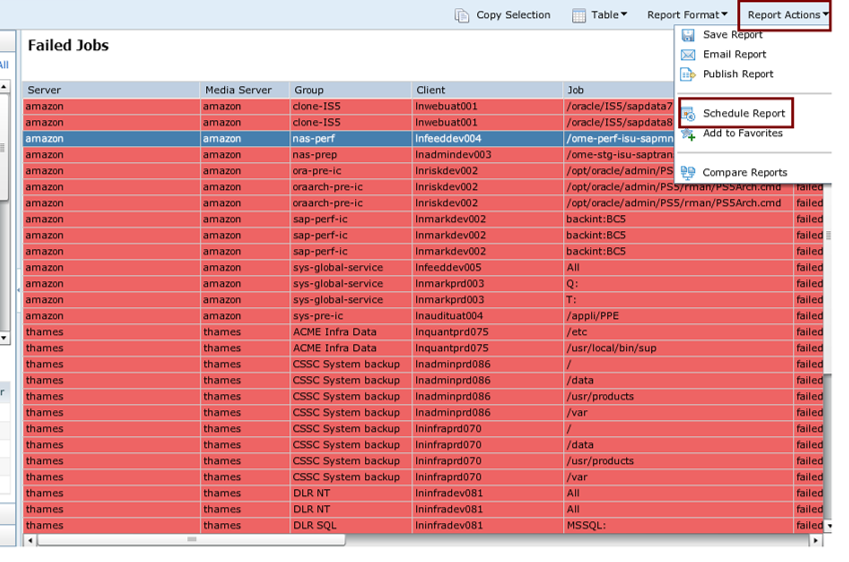 Any investigation into the reason a backup failed should take an early turn through the Backup Failed Clients report. This report provides an abundance of details on clients for which backups failed. Included are: Job ID, Server, Domain Name, Backup Code, and other details that make investigations run more smoothly.
Three Strikes Failed Clients
As the name implies, three missed backups in a row will land a client in this report. The Three Strikes Failed Clients report helps admins uncover repeat failures occurring in a specific timeframe. The report includes status checks on the offending clients covering anywhere from one to three days. This adds further context for admins delving into negative trends in their data protection environment.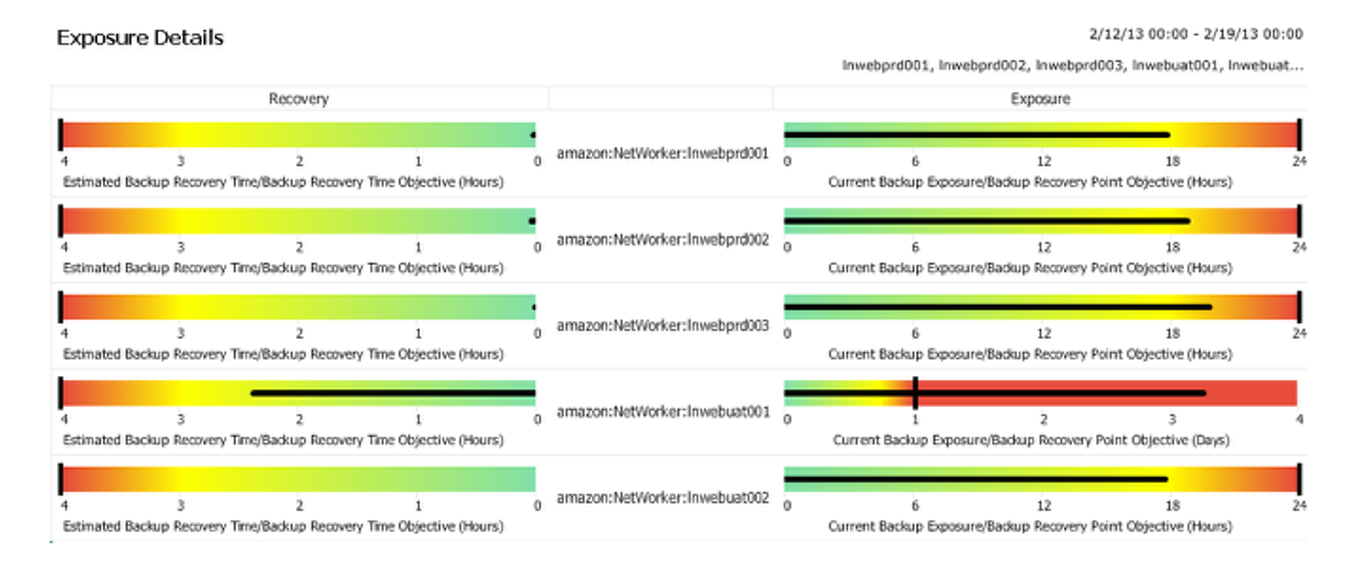 The Exposure Details Report looks at fallout. This report gives admins an idea of what they stand to lose data-wise in the event that backups aren't executing as they should. The Exposure Details Report runs against a backup client to determine how long an application has been exposed to data loss, how long it could take to recover, and how those things relate to recovery time objectives, recovery point objectives, and more.
Rest easier knowing your business' data is safe
Our Data Center team's advice? Businesses using DPA add these five reports to their repertoire – if they're not already there. Businesses not using DPA should consider these reports just the tip of the iceberg in terms of the solution's analytical power.
Are you interested in exploring DPA (and the rest of Dell EMC's Data Protection Suite) in more depth? Does your business already own DPA, but you'd like help spinning it up? Arraya's Data Center team is ready to help. The members of our team have spent decades deploying and managing backup and recovery technologies for businesses in all industries. They can work with you to find and hone the tools you need to keep your data safe, secure, and there when you need it.
Visit https://www.arrayasolutions.com/contact-us/ to start a conversation with our experts today. Also, feel free to reach out to us via social media: LinkedIn, Twitter, and Facebook. Follow us to keep up with the latest company news, blog posts, and exclusive learning opportunities.