Is the Cloud Right for Your VDI?
A few years ago at my previous company, I considered VDI (Virtual Desktop Infrastructure) on-premises for a specific use case around engineering. We were trying to build a more efficient way for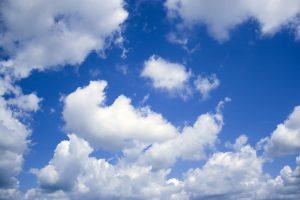 our engineers to use graphic intensive compute over a centralized connection instead of having to purchase expensive desktops. Unfortunately, we couldn't justify the cost of the on-premises hardware, so we just kept purchasing desktops.
For some customers, VDI is an absolute requirement driven by the business. The cost of centralized servers, associated storage and ongoing maintenance and management costs aren't a roadblock for these use cases. The cost is justified by a mobile, security or remote access component.
A new option has emerged for remote desktops, powered by the cloud. Microsoft and Citrix have teamed up to release XenDesktop Essentials, built on Azure. Anyone can now quickly spin up and test a VDI environment without concern for procurement cycles or complex licensing plans.
The cloud is the perfect vehicle for delivering remote desktops. It can scale up and down as you need and you only pay for what your employees use. With the right automated management, costs can even be further controlled.
There are some key use cases for VDI that are made easier when then cloud is part of the solution.
Mergers and Acquisitions
In some M&A situations, VDI can be a windfall to unifying a single culture. VDI can be used to provide a new, singular employee experience. The challenge is that the environment may be transient. An investment in on-premises hardware may be a large cost to incur for a temporary benefit.
There's the procurement lifecycle to consider as well. M&As operate on a fast schedule. Procuring and configuring a VDI environment could take longer than the business is willing to wait to integrate.
By leveraging VDI in the cloud, you can quickly build images on standards and supply them to your new employees.
Office 365
Many customers don't take advantage of the breadth of Office 365. Office Pro Plus is usually left behind due to aging operating systems on fat clients. With Citrix XenDesktop Essentials, you can run the HDX Real-time Optimizations Pack for Skype for Business as well (full features here).
Think about how your Office 365 deployments might differ if you could roll out all the amazing collaboration features without having to worry about the desktop OS. The management and support alone of running the platform on a consistent image would be worth the investment for some companies.
Windows 10
Your employees have been running Windows 10 at home for over a year now, but Enterprises are lagging behind. Windows 10 is being billed as the most secure desktop operating system ever and the ROI is well documented.
A big reason that Enterprises aren't moving as quickly as they can is because of legacy hardware and a perception of poor performance. I've installed Windows 10 on 12 year old hardware with great results, but this fear still lingers. VDI can absolutely address this issue.
Another reason is the OS management. This becomes easier when you are talking about VDI in the cloud. Imagine managing a consistent desktop image instead of individual operating systems across a range of hardware devices. With cloud based VDI, you can deploy a more secure operating system quickly and replace aging hardware as it breaks instead of all at once. Since you've invested in VDI that is scalable, you can scale down as hardware is replaced.
VDI is also a great way to test Windows 10 deployments without having to allocate spare (and, in a lot of cases, legacy) hardware. You can assign and allocate test images to the business to perform user acceptance testing easily.
Cloud VDI is Here!
The benefits of running VDI in the cloud are obvious, but speed and scalability are among the top reasons. The above use cases go beyond just these advantages and can demonstrate a real difference in the speed at which your company adopts new technology.
Citrix in Azure is our latest offering for cloud based VDI. If you've standardized on VMware and want to serve only applications, we can also have conversations around running Horizon or XenApp Essentials in Azure. Reach out to the Microsoft Practice at Arraya for more information!