Is Workspace ONE the Tool You Need to Mobilize Your Business?
Conversations about enterprise mobility have long been plagued by sudden bursts of verbalized alphabet soup. What began with BYOD has evolved into MDM and then EMM, with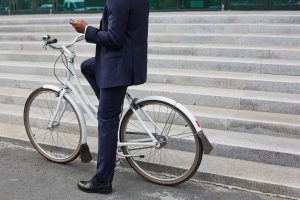 each subsequent incarnation layering on additional freedoms and securities as well as a new acronym to remember. More recently, a new string of letters has made its debut in the mobility space and, if businesses fail to address it, they risk having their enterprise mobility initiatives fall short in terms of a different abbreviation – ROI.    
Unified Endpoint Management (or UEM) is IT's response to the increasingly diverse ways in which modern workers seek to perform their jobs. This includes leveraging a complex web of devices, featuring traditional options (laptops and desktop computers), advanced choices (smartphones and tablets), and more recent developments (Internet of Things endpoints and wearables). UEM backs that heterogeneous blend of devices and operating systems, granting users a consistent experience with minimal ramp-up while securing against cyber crooks in search of a quick payday … or worse.  
Organizations interested in pursuing the modern, secure approach to enterprise mobility outlined in UEM would do well to consider VMware's Workspace ONE offering.  
Putting UEM principles into practice
Workspace ONE bills itself as a consumer-friendly solution backed by enterprise-grade security. With its roots in AirWatch Unified Endpoint Management, Workspace ONE also integrates with the virtual application delivery capabilities of VMware Horizon. The result is a productivity-boosting platform that enables workers to use safely the devices and apps with which they feel most comfortable.      
Let's take a closer look at how Workspace ONE can become a driving force behind mobilization and digital transformation efforts: 
More intelligent employee access – Great pains must be taken to ensure those logging in to the network are who they claim. Yet, at the same time, this process must be user-friendly enough for employees to accept it. Workspace One juggles both of those forces, supporting single sign-on and multifactor authentication capabilities.  

 

Forward-thinking device flexibility – Employees have plenty of choices regarding the devices they use, and Workspace ONE is ready to support them regardless of platform, including Windows 10. It allows for user-friendly-yet-secure endpoint onboarding, with out-of-the-box access to the everyday applications employees require.  

 

Open yet secure collaboration – Workspace ONE includes basic applications (email, calendar) and tools that have become intrinsic to modern collaboration (chat, social, etc.). Workspace ONE creates an open, yet secure, collaborative environment by allowing employees to engage with each other in real time with the backing of security measures governing how data can be edited and shared.  

 

Greater risk calls for greater protection – Workspace ONE understands risk is a fluid concept. As such, the platform distills a wide range of data points, including network type, location, device, and more, to keep data secure wherever or however an employee accesses it.   

 

Hands-free application and update delivery – By way of its AirWatch foundation, Workspace ONE lets administrators automate the process of provisioning new applications and pushing out critical updates. This ensures employees have consistent, secure access to their applications.    

 
Next steps: Empower a secure, mobile workforce
Want to learn more about VMware's Workspace ONE platform or discuss what unified endpoint management means for the future of enterprise mobility? Reach out to us today by visiting: https://www.arrayasolutions.com/contact-us/. Our engineers have decades of experience supporting virtualization and mobilization initiatives in organizations of all shapes and disciplines and are waiting to share that expertise with you! 
If you'd like to leave us a comment on this or any of our blogs, please check us out on social media – LinkedIn, Twitter, and Facebook. In addition to letting us know what you think, remember to follow us so you can stay up to date on all of our latest industry insights, unique special events, and company updates.