Magic Quadrants Show the Way in Tenuous Collaboration Space
The telecom space has seen its share of upheaval lately. Considering the importance of collaboration tools to modern businesses, it's not surprising many organizations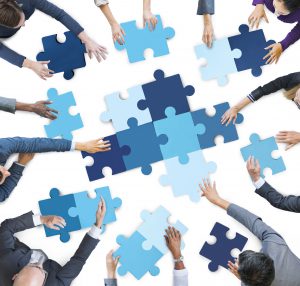 have expressed concern about the future of their platform. Should these businesses decide to strike out in search of a more stable solution, they'd be hard-pressed to find a steadier option than Cisco.
As other vendors in the sector struggle to find their footing, Cisco has continued to rack up distinctions and commendations for its collaboration offerings. Recently, Gartner named Cisco a Leader in five of its Magic Quadrant Reports covering the communication and collaboration disciplines. As per these reports, Cisco is seen as a pacesetter in Unified Communications, Web Conferencing, Group Video Systems, Unified Communications for Midsize Enterprises, North America, and Contact Center Infrastructure.
What does it mean to be a Leader according to Gartner? It takes demonstrating a strong ability to execute in a given space and a complete vision for how to evolve those services. These reports also took into consideration factors such as track record of success, the size of a vendor's market footprint, and its ability to address a diverse (and sometimes conflicting) slate of customer demands. One example of the latter is developing a solution that balances customers' desire for customization with their preference for simplicity and user-friendliness.
A closer inspection of the numbers shows just how well Cisco stacks up when compared to its collaboration competition:
Cisco has made a seemingly permanent home in the Leader section of the Unified Communications Magic Quadrant. This marked the ninth straight year that Cisco has achieved the honor.
Other than Cisco, zero companies made the Leader category in all five of these lists. The closest another company came was making Leader in three of the five.
For five years running, Gartner has placed Cisco at the head of the class on its Contact Center Infrastructure quadrant. This consistency speaks to Cisco's lasting "ability to execute."
Making the jump to a reliable, high-performing alternative
Taken collectively, these numbers are evidence of a stability and a breadth of expertise that is a rare commodity in the enterprise collaboration area. Businesses looking to replace a legacy solution or a long-standing – but suddenly shaky – vendor would do well to consider Cisco as a potential landing spot. Beyond the specialties covered above, Cisco can provide the networking solutions and physical infrastructure needed to build a seamless and highly reliable collaboration environment. This comprehensive approach is unique to Cisco.
Moving away from a familiar vendor to one you may have never worked with before can be an anxiety-inducing proposition. Arraya Solutions can help reduce that and build confidence by performing health checks on existing systems to show where things stand. Arraya also offers migration assessments to preview for businesses what they can expect as they move from one collaboration vendor to another.
Want to start a conversation with the members of our Cisco Collaboration team? What about scheduling an assessment or health check? You can do it all by visiting: https://www.arrayasolutions.com/contact-us/.
If you'd like to leave us a comment on this post, you can do so at any of our social media accounts: LinkedIn, Twitter, and Facebook. While you're there, click the "Follow" button to make sure you're the first to know about our latest blogs, learning opportunities, and more.