Tapping the Hidden Value of Aging Endpoints with Cisco TMP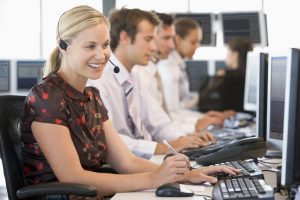 Even in our mobile-first world, the desktop phone remains a staple of business collaboration. For many – 65% according to research conducted by CIO Online – it's their preferred method of taking business calls. Beyond their importance as a vehicle for collaboration, these phones may also be hiding additional value, particularly as they age.
Under Cisco's Technology Migration Program (TMP), businesses can trade in their legacy endpoints for credit that can be put toward eligible Cisco Unified Communications (UC) endpoint upgrades. This includes devices such as Cisco IP phones, etc.
TMP can be a valuable ally for businesses looking to make modernizing their collaboration environment more affordable. Want to learn more about it? Here are four frequently asked questions – and the corresponding answers.
Q: What are the nuts and bolts of TMP?              
A: The program offers an ongoing discount of 15% for eligible device trade-ins that can be applied to the purchase of more advanced Cisco collaboration solutions, including Cisco phones, Cisco video conferencing solutions, Cisco VCS endpoints, and more.
Q: I'm not currently a Cisco collaboration shop – but I'd like to be. Am I out of luck as far as TMP goes?
A: Not necessarily! Select competing technologies are also eligible to be traded in as part of TMP. These devices can earn credits that can then be used to facilitate a changeover to a Cisco-based collaboration environment.
Q: I want to upgrade, but my budget is tight. Are there any other trade-in discounts I can take advantage of?
A: The answer here is probably. Cisco does offer additional programs that can net further incremental discounts. However, these are dependent upon the product and platform on the trading block. Arraya will work with customers and Cisco to maximize the discounts received through a trade-in.
Q: Who handles the disposal of turned-in devices?
A: Disposal of turned-in devices is included as part of Cisco's offer. As an added benefit, business concerned with their environmental impact can rest easy knowing that this process will be conducted in an eco-friendly manner that is aligned with accepted industry standards.
Modernizing your endpoints without breaking your budget
Do you have any additional questions about Cisco's TMP offering? Arraya Solutions' Cisco Collaboration team can help. Our engineers will assess your existing environment, gather insight from you on your ideal environment, and then help you plot a path forward that provides you with the right solutions for your objectives – while also keeping within your budget. The Arraya team will work with you to factor in any possible savings opportunities, including those covered above, to ensure the best technology and deal for you and your organization.
Start a conversation with our team by visiting: https://www.arrayasolutions.com/contact-us/. If you'd like to leave us a comment or ask a question raised by this post, please do through social media. We can be found on Twitter, LinkedIn, and Facebook.