The Feature in Dell EMC Unity that Makes Data Center Optimization Easier
Take a minute to imagine your ideal data center. Now compare that to the one your organization currently relies on. How are they alike? How do they differ? More importantly: What's keeping you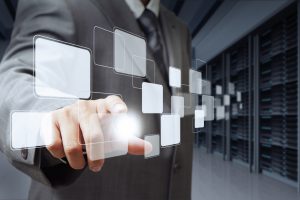 from turning that fantasy into reality?
For many of the organizations our Data Management team talks to, it comes down to two things: resources and budget. Fantasy data centers don't come cheap, and if the budget isn't there, that's the end of that dream. It's still possible to fully optimize what you already have, however, staffers often lack either the specialized expertise or the time needed to make that happen.
Depending on your environment, there is help. While this solution won't transform your data center overnight, it can move you closer to that optimized, ideal data center you imagine. This solution may be available to you right now, at no cost. All your admins need to do is activate it.
Better understand and manage Dell EMC's Unity
The tool is CloudIQ from Dell EMC. Organizations who have Dell EMC's Unity – in its either all-flash or hybrid configuration (also Unity VSA) – already have access to CloudIQ as it is a standard part of the package. CloudIQ is a SaaS-based cloud appliance that can ensure greater returns on storage investments.
Dell EMC's CloudIQ provides:
A bird's-eye view of Unity deployments. CloudIQ makes managing a storage environment easier by collecting data in real time concerning the health and performance of – and risks facing – a Unity deployment. It drops this data into a user-friendly dashboard, giving storage admins insight into how they're using Unity. This empowers them to feel more confident about decisions relating to their deployments.
Early warning about potential disruptions. CloudIQ brings possible trouble spots and dangers front and center. Using predictive modeling and intelligent analytics, CloudIQ can help organizations spot trends that present immediate and long-term threats to the storage environment. This encourages proactive self-service, giving admins the tools and knowledge they need to get out in front of hazards instead of playing catch up.
Regular, painless updates. New solutions mean new responsibilities for the IT teams tasked with managing them. This can leave IT breaking even in terms of workloads added and lost. CloudIQ adds minimal new work for IT. Set up can be completed in minutes and updates are delivered automatically and non-disruptively to the solution at regular intervals.
Access from anywhere, anytime. Technical issues don't care about things like lunch breaks or normal business hours. CloudIQ understands this and addresses it by allowing IT to manage their storage environments from anywhere, at any time. All they need to do is log in through their favorite browser and they'll be able to check on their Unity deployments, increasing productivity and reducing the threat of downtime.
Deep data reserves. Quality is important to data collection, but so is quantity. This separates the trends from the flash-in-the-pan events. As such, CloudIQ hangs on to up to two years of statistics detailing Unity's performance and capacity. Aggregating this much data ensures admins have a deep well from which they can draw knowledge before they act.
Take steps toward data center optimization
As it lives in the cloud, CloudIQ minimizes concerns surrounding routine maintenance. At the same time, it gives IT admins access to better (and more) information about the storage piece of their data center in a format that is easy to use. This increases understanding of Unity-based storage environments, while enabling faster and – again – better decisions.
Want to talk more about Dell EMC's CloudIQ?  Interested in bringing Unity to your data center, either in an all-flash or hybrid configuration? Arraya's Data Management Practice is ready to help. Our team has decades of experience supporting data centers of all sizes, for businesses in all industries. They can help you plan for a move to Unity or work with you to make sure you're getting the most from the data center solutions you have.
Want to leave us a comment? You can do so by visiting: https://www.arrayasolutions.com/contact-us/.
You can also reach us through social media: LinkedIn, Twitter, and Facebook. Connect with us to stay updated on our latest company news, special events, and more.