Victim No More: Put Your Data Out of Ransomware's Reach
Now that the dust has settled on Petya (NotPetya, etc.), businesses and countries are attempting to come to terms with the malware outbreak, which began in Ukraine before spreading to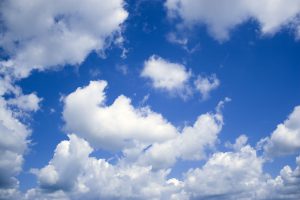 an estimated 65 countries globally. Petya was initially believed to be a ransomware campaign similar to WannaCry. However, security experts later came to see Petya was a state-sponsored agent specifically designed to destroy data and not hold it to ransom.
For those left in its wake, Petya proved to be critically disruptive. Among the US-based organizations affected were two western Pennsylvania hospitals operated by Heritage Valley Health Systems. Upon discovering the attack, Heritage's facilities made what the organization described as "operational adjustments." According to patient anecdotes shared on social media, this included rescheduling surgeries that had been set to take place while the attack was in full swing. Another American business, the pharmaceutical giant Merck, also fell victim to Petya. While Merck recovered, it was forced into what has been called a "low-fi operation," meaning that employees allegedly had to stay off company Wi-Fi, keep company devices powered down, and track records using a paper-based system.
In May it was WannaCry, in June it was Petya. While it's – hopefully – unlikely that cyber criminals will keep up this pace, one thing is certain: Another attack, one that builds on the successes of those that proceeded it, is eventually going to come. It's up to IT to put into place a system that can be counted on to allow the organization to return to normalcy as quickly and completely as possible when it occurs.
Put your DR in the cloud
If you can't prevent them, the best way to minimize the damage done by WannaCry, Petya, and whatever comes next is by having a sound disaster recovery (DR) plan. Just as it has in all aspects of business life, the cloud has become a staple of DR. Sending data to the cloud keeps it out of reach of ransomware, natural disasters, and whatever else may be threatening your data center.
According to one study, Zetta's State of Disaster Recovery 2016, half of businesses are already leveraging the cloud in their DR processes. Dissecting that figure, only 9% of those surveyed have gone full cloud. The remaining 41% of organizations are relying on a hybrid cloud-terrestrial model to ensure data availability and security.
Organizations in pursuit of this hybrid DR model have many options to consider, including Dell EMC's new Data Domain Cloud DR. This solution facilitates the disaster recovery of on-premises VMware virtual machines (VMs) by providing the capability to recover VMs in the cloud. In the event of an outage, organizations will be able to recover to the cloud and operate off-site until their on-premises operations are back up and running. Data Domain Cloud DR integrates with existing on-premises deployments of Avamar and Data Domain to securely and efficiently copy backups of VMs to the public cloud. Customers are then able to, in a fully orchestrated manner, convert VMs to a cloud-hosting service compatible format and run the VM workloads.
There are a few minimum requirements which must be met in order to utilize Data Domain Cloud DR. Right off the top, organizations must have a minimum of an Avamar 7.5 and a Data Domain 6.1 deployment. Also, necessary is an active account with a compatible cloud provider.
Prepare for the worst, strive for the best
All businesses would agree that the ideal is not ending up in the position of having to utilize their recovery solution in the first place. Ideal, yes, practical, not quite. Between natural disasters, power outages, and yes, large-scale cyber attacks like WannaCry and Petya, there are no shortage of threats hovering around the modern business landscape. All it takes is one careless click from an end user to plunge an organization into chaos.
Arraya Solutions understands the complex challenges inherent in today's IT landscape. Our diverse range of skill sets, covering everything from the cloud to on-premises data centers to managed services and beyond positions us to help organizations prepare for the worst while empowering them to strive for the very best. The full slate of our IT expertise stands ready to provide businesses with the support and technology they need.
Want to learn more about Dell EMC's Data Domain Cloud DR? What about Arraya's strategy for guiding organizations through the modern threat landscape? Start a conversation with us today by visiting: www.arrayasolutions.com/contact-us/. Be sure to leave us a comment on this blog via our social media presence: LinkedIn, Twitter, and, Facebook. While you're there, follow us to stay up-to-date on our industry insights, unique learning opportunities, and much more.