VMworld 2017 Day 1 Recap
VMworld 2017 kicked off yesterday morning in Las Vegas with the usual flurry of VMware news and announcements. Some of the biggest stories to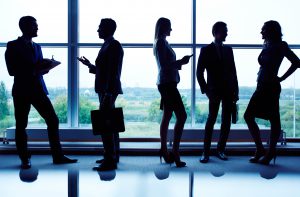 break during day one of the conference pertained to perennial IT talking points like the cloud and cyber security. If you couldn't make it out to take in these updates in person, don't worry. Members of the Arraya team will be onsite all week and they will be reporting back on everything taking place during this year's celebration of all things VMware.
Let's take a peek inside their notebooks to see what caught their eye during day one and what those pieces of news might mean for today's businesses.
Workspace ONE – VMware's team reviewed the impact Workplace One has had on digital transformation, covering how the platform has unified the management of endpoint devices of all types. Additionally, Workplace has ensured greater privacy on devices that serve end users both at home and in the workplace through context and identity. This result has been a more consistent, more secure end user experience across devices.
Cloud Foundation – For some organizations or workflows, private cloud is the only cloud. With Cloud Foundation, VMware believes it has built an SDDC solution for both the private and public cloud. The newly-updated Cloud Foundation (version 2.2) unites computer, storage, and network with lifecycle automation in one package and is compatible with VxRack.
VMware Cloud on AWS – The partnership between VMware and AWS allows any application on vSphere to be seamlessly moved to the public cloud. It unites public and private cloud for a best of both worlds approach. It ensures an operational consistency between the on-prem and cloud environments, allowing those migrations to occur without the need for massive amounts of application development rework. This offering will initially be available out west before undergoing a larger rollout.
VMware Cloud Services – VMware is continuing to embrace other public clouds to deliver consistent operations for its native cloud services. The latest announcements include Discovery, Cost Insight, Wavefront, Network Insight, and more.
Security Updates

VMware believes in a three-pillared approach to cyber security: secure the infrastructure, integrate the ecosystems, and ensure cyber hygiene, which itself has five components. They are:

Least privilege
Microsegmentation
Encryption
Multi-factor authentication
Patching

Workspace One will be critical to ensuring IT and end users have a consistent technology experience.
Also important will be the newly-announced AppDefense. This solution:

Captures the ideal state for an application
Detects when that application's performance deviates from that ideal state
Instigates an automated response to the situation
Can help prevent future outbreaks in the vein of Petya and WannaCry
Partners with IBM security and Watson analytics to become even more powerful
Don't miss a thing from VMworld 2017
Want to learn more about what's going down this week at VMworld? Strike up a conversation with our team by visiting: https://www.arrayasolutions.com/contact-us/. You can also schedule a one-on-one session and data center conversation with them once the conference wraps.
Arraya can also be reached through social media, on LinkedIn, Twitter, and Facebook. While you're there, follow us to stay in the loop about our latest industry insights, exclusive learning opportunities, and company news.