Your Office 365 Journey: What Comes After Email?
Almost every customer that moves to Office 365 starts the migration with email. Perhaps it has to do with the send/receive relationship of email. Regardless, email is the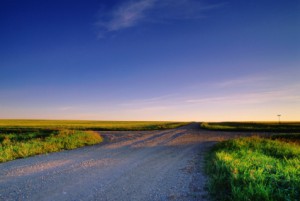 function most IT organizations are comfortable using to test the cloud. At Arraya, we enable this by helping customers create a rock-solid tenant, layer on some security, and move their mailboxes out.
Afterwards, some customers aren't sure what to do next. There are a couple of options, but in order to move beyond the commodity of email, you need to talk to the business and find out what their needs are. Let's take a look at the non-email workloads in Office 365 and find out how to get conversations going to make the most of that initial investment.
Skype for Business
Every product in Office 365 has its unique benefits, but few have the impact of Skype for Business. Besides the obvious benefit of real-time collaboration, Skype helps reduce email through its integration with Outlook.
Picture this – you've just received an email in your Inbox and it requires just a short conversation. Right from the message, you can start a chat or an audio or video call with the person and address the issue right there.
One of the biggest benefits is conferencing. When you use Skype, starting a conference is extremely easy. You click the link in the meeting and you're in. You click on Join Online from the reminder and you're in. There's no other client to load or anything. You are just in the meeting.
SharePoint/OneDrive for Business
The roadblocks with SharePoint and OneDrive for Business getting deployed have to do with the mental block of putting your critical business files in a cloud location. While security is always critical, don't assume that your files on an on-premises Windows file share are secure. Even the best laid NTFS permissions scheme goes out the window once someone has a USB drive or puts that file in an email.
The entry point to SharePoint and OneDrive for Business is usually email, but there is much more to these two solutions. When coupled with Office Pro Plus, files become more powerful with co-authoring, versioning controls, and sharing right from the desktop client.
If you stick with file sharing, Delve can be an extremely powerful way to surface content to your users. Think of Office 365 as not only an amazing collaboration tool, but as a massive dataset for how people work with each other. Delve helps uncover documents that those in your network are working on while respecting the security of the documents.
SharePoint portals are also a powerful way to collaborate beyond basic file sharing. You can build powerful intranet portals and workflows to support your business operations. In order to bring out this value, you have to talk to IT champions on the business side and help them develop use cases.
Yammer
Yammer is one of the most powerful and least utilized tools in the Office 365 platform. This is Enterprise Social at its best. The roadblocks here are usually coming from HR, but HR can also be the champions for this platform.
While Yammer allows your employees to voice their opinions, don't think of it as a suggestion board. Distribution Groups have long been used by employees to request access from a group of people without having to know who to turn to specifically.
Consider this scenario: One of your employees has a game-changing idea. They have no idea where to go, but you have Yammer. This employee can log into the engineering group and pose the idea to a group of people that might be interested. Then, they can explore the idea together in a social environment.
Moving Past Email
If you've made the investment in Office 365, you've made an investment in an entire platform, not just the next iteration of email. There are ways for you to move forward and bring that value to the business. Arraya Solutions can help you navigate these more advanced workloads and make sure you do it in a secure way.
These tools represent the core of Office 365, but there are many other tools in the suite as well. Microsoft keeps improving and adding more product sets and functionality to the platform. To find out the latest, contact the Microsoft Practice or schedule a hands-on session for you and your business users to find out the difference Enterprise level collaboration can make!
Another way to further your Office 365 knowledge? Join us on June 8th for the 3rd Annual Arraya Solutions Tech Summit. This free event includes a full day of sessions presented by the members of Arraya's technology team covering the challenges and solutions most relevant to today's IT professional. Each session promises a "for techs, by techs" examination of topics such as cyber security, data center, mobility, and Office 365. Don't miss your chance to further your knowledge and skills while also connecting with fellow IT pros from across the Mid-Atlantic area. Register today: https://events.arrayasolutions.com!