4 Reasons Now is the Time to Say Goodbye to vSphere 5.5
It's still early in 2018, but it's not too soon for IT pros to start thinking about September, more specifically, September 19. That's the day VMware's vSphere 5.5 hits end of support. As they do with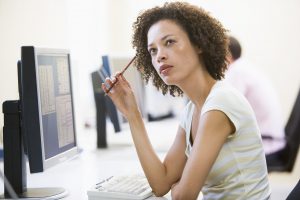 any end of support, end of life announcement, businesses will have a number of options in terms of a path forward. One such choice is to simply solider on with their existing vSphere 5.5 deployments. However, that strategy does carry with it a few downsides that could make life very difficult for the folks in IT.
Businesses who elect to continue leveraging vSphere 5.5 after September 19 will have to contend with:
Life without patches – It's hardly a revelation but, once support goes, so do the patches and upgrades that keep business data safe from the litany of threats that make headlines regularly. Putting together a defensive front that is up to the challenge presented by that environment is the best reason to modernize. In certain industries, continuing with an unsupported solution may even be a regulatory violation because of the security vulnerability it represents.
Integration complications – Maintaining a legacy solution makes things more difficult should an organization attempt to upgrade other pieces of its data center. For example, with vSphere, if they want to add or refresh a host, those might not refer back to an older version. Also, newer storage arrays that hit the market won't play nicely with these sorts of aging infrastructure solutions either.
"Leap frog" updates – Upgrades are inevitable. However, if an organization has fallen multiple versions behind, they may not be able to reach the latest iteration directly. In a previous blog, we detailed "leap frog" upgrades, but, in short, organizations would have to endure a multistep process that sees them jump from one version to the next – 5.0 to 5.5 to 6.5 – before landing on their desired solution. This adds time and complexity to the upgrade process, increasing risk and delaying ROI.
Trouble with new capabilities – Many of the newest features and capabilities VMware has introduced – tools such as App Defense amd VMware Cloud for AWS – are designed to run on newer editions of vSphere, e.g., 6.5. Attempting to utilize these tools on a legacy version of vSphere can seriously hinder their ability to perform at the highest level. Only organizations who are at the latest version of vSphere will be able to experience and utilize these advanced new features as VMware intended.
Next Steps: Assess your vSphere upgrade readiness
Considering making the move away from vSphere 5.5 and onto a more modern version of the platform? Arraya Solutions can help. Our virtualization and data center experts can perform a free assessment of your existing environment in order to assess whether it is right for vSphere 6.5. They will take an inventory of existing hardware and software deployments and validate each piece of the environment to confirm compatibility with the proposed upgrade. Arraya's engineers have performed hundreds of these assessments and they know where problems typically reside. Should this assessment turn up any red flags, they can work closely with onsite IT to architect a solution – or present appropriate alternatives.
Ready to get started? Visit go.arrayasolutions.com/vsphere-upgrade to learn more about what vSphere 6.5 has to offer and to schedule your free upgrade assessment. We can also be found on social media: Twitter, LinkedIn, or Facebook. You can use any of these platforms to comment on our blogs, interact with our team, and keep track of our upcoming special events and learning opportunities.