5 Reasons VMware Cloud on AWS Has IT Excited About Disaster Recovery
Is VMware Cloud on AWS really worth the hype? We posed this question to members of our Data Center team in a recent post. In response, they rattled off four of the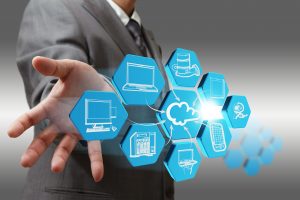 solution's most valuable use cases. However, they cautioned us that our initial question was too broad and its answers too complex to cover in a single post. So, over the course of four posts, we plan to look at each of the different VMware Cloud on AWS capabilities our team highlighted and find out more about who could benefit and how.
Kicking off this series is a topic that, to be honest, most prefer to think about only when necessary. Despite that fact, disaster recovery should absolutely be kept front-of-mind by all technology teams. It's also an area where VMware Cloud on AWS can have an impact with the help of VMware Site Recovery, a bolt-on disaster recovery as-a-service (DRaaS) solution. Let's take a look at five reasons why technologists hate talking disaster recovery – and how the pairing of VMware Site Recovery and VMware Cloud on AWS makes those conversations more appealing.
5 DR pain points alleviated by VMware Cloud on AWS
Reason #1: It's expensive.
It's true, disaster recovery can be costly. After all, think of the one-time, CapEx investments needed to do it right. Neither the technologies needed to provision a secondary, backup data center nor the physical space needed to house it come cheap. These expenses are not a concern with cloud-based solutions such as VMware Site Recovery. In the case of VMware Site Recovery, the technologies that enable recovery belong to VMware. The responsibility for housing those technologies falls on VMware. Organizations simply reap the benefits and the peace of mind that comes from knowing their data will be safe even in a worst case scenario.
Reason #2: It's REALLY expensive.
Disaster recovery's price tag doesn't simply include CapEx costs. Instead, there are also OpEx investments to consider. Recurring costs associated with supporting a backup data center run the gamut from staffing to cooling and everything in between. Cloud solutions such as VMware Site Recovery aren't immune to OpEx, however, the associated costs are more streamlined. It requires minimal additional on-staff expertise to support these solutions, while any expenses associated with power or maintaining the technologies themselves, again, fall to the owner: VMware.
Reason #3: There's no way to get it just right.
With traditional approaches to disaster recovery, businesses can easily end up with far more – or far less – than they need. Anticipating future growth necessitates investing in a greater amount of resources upfront and hoping that growth materializes. Or, they can invest in only what is needed and run the risk of not being able to keep up later on. With VMware Site Recovery, organizations pay only for the disaster recovery resources they use. Pricing is structured on an on-demand, per VM format and bills are sent monthly. This allows organizations to set their disaster recovery at the right level for them and adjust on the fly.
Reason #4: Recovery is extremely complex.
Returning a technology environment back to a state of normalcy after a catastrophe is a tricky process. It requires multiple, most often manual, steps, all of which are open to human error. This risk is exacerbated by the fact that disaster recovery strategies are rarely tested all the way through. Solutions such as VMware Site Recovery simplify the recovery process. It uses intelligent automation to streamline failover and failback capabilities down to a single click each. Additionally, VMware Site Recovery leverages HTML5 and an interface based on that of VMware Site Recovery Manager (the company's onsite disaster recovery solution) to deliver a familiar, user-friendly, experience.              
Reason #5: Testing is too disruptive (but without it there's no visibility).   
For traditional disaster recovery solutions, the best case scenario is they are tested once a year. Without more regular testing, those solutions can only inspire so much confidence as there is minimal to no visibility into the health and well being of the process otherwise. The reason for this lack of testing is straightforward enough: it can be expensive and disruptive. VMware Site Recovery promises non-disruptive testing so organizations can test whenever they want without interrupting their mission critical systems. With increased routine testing, should a real emergency occur, businesses will know VMware Site Recovery will function as expected.
Next Steps: Reliable disaster recovery with VMware Cloud on AWS
Before we wrap this up, there are a few additional points about VMware Site Recovery worth mentioning. To start, the solution is backwards compatible. This means it can work seamlessly with all vSphere 6.0 versions dating back to Update 3. Also, above we mentioned how VMware Site Recovery is a bolt-on service for VMware Cloud on AWS. Another such service is vSAN Stretched Clusters. Admins can use this to stretch backups across three AWS availability zones. In the unlikely event an entire availability zone goes out, organizations will still be able to access their data and function normally by way of a secondary location.
Want to learn more about VMware Site Recovery and vSAN Stretched Clusters? What about VMware Cloud on AWS? Don't wait for our next blog. Instead, start a conversation with our Data Center team today. You can do so by visiting: https://www.arrayasolutions.com/contact-us/.
As always, feel free to leave us a comment on this or any of our blogs through social media. Arraya can be found on LinkedIn, Twitter, and Facebook. Let us know what you think, then follow us to stay up to date on our industry insights and unique IT learning opportunities.