5 Signs a Data Center Modernization Project is in Your Future
Has your business embraced data center disruption? Normally, putting "data center" and "disruption" that close together in a sentence would be enough to set pulses racing at the thought of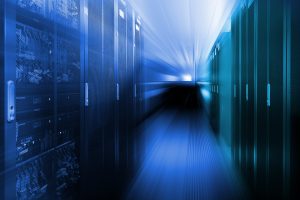 unplanned downtime, panicked recovery attempts and furious C-Level leaders. However, the phrase doesn't have to be a negative. Instead, it can open the door to new opportunities and new levels of productivity. It's also something that could be closer than you think.
It might be helpful to think of data center disruption by its less stress-inducing end result: the modern data center. The core technologies defining the modern data center are flash, cloud, automation, and software-defined. Each one of these solutions is quickly becoming table stakes. Whereas it was once possible to make a case for avoiding them based on industry demands or organizational size; that argument is getting harder to make. Now, businesses who've steered clear of them are at risk of falling behind their competitors.
If data center disruption, or the modern data center, hasn't yet become a reality for your organization, here are five signs it's just around the corner:
You're generating more data than you ever have. Cisco estimates global IP traffic is going to roughly triple over the next five years. That means, between 2005 and 2021, traffic will have increased 127-fold. If you've similarly seen a spike in volume at your facility, the increased storage and data management capabilities powered by flash, cloud, automation and software-defined solutions can be a tremendous asset.
Your IT costs are getting out of hand. The traditional technology refresh cycle can put a regular strain on already-thin IT budgets. Add in the competitive nature of finding and retaining top talent and the cost of IT has never been higher. Modern data center solutions such as automation can help IT teams restructure workloads while the cloud can remove businesses from the refresh loop, allowing IT to rein in costs and use its existing budget where it's needed most.
Your team is short on time … but not on projects. IT's to-do list seems to have followed a similar growth pattern to global IP traffic over the last several years. With plenty to do and not enough time to do it, IT has been forced to put off critical tasks such as patching. Simplified management is a huge takeaway of modern data center investments. Infrastructure solutions allowing for easy policy roll outs and single pane of glass views, while cloud-based technology can minimize time-consuming maintenance.
You're in need of consistently high performance. Availability and performance go hand-in-hand, yet one study found that just 27% of companies earned a passing grade for disaster readiness. The cost of downtime – both in monetary terms and negative PR – can add up quickly. Organizations can leverage cloud-based recovery to bolster their failover and failback capabilities without the expense of adding new hardware or renting space at a co-lo site.
You can't stop thinking or talking about security. In truth, this should be nearly all businesses these days. As the scope and cost of data breaches continues to increase, organizations can no longer afford to do anything less. Whether it's through enabling regular patching or ensuring disaster readiness, modern data center solutions, and the positive disruption they bring, are essential to building an IT environment that is up to the challenge presented by today's business landscape.
Tap into the expertise of a team that knows data center disruption
Is your business ready to embrace data center disruption? Don't go it alone! Research firm Forrester found that companies who do end up spending on average $4 million (and two years) more than those who work with a partner. Arraya's Data Management team is ready to help prevent those outcomes. Our experts are available for assessments and health checks of existing environments or to help design and implement a full modernization plan. Reach out to us today by visiting: https://www.arrayasolutions.com/contact-us/.
Leave us a comment on this or any of our blogs through social media. Arraya can be found on LinkedIn, Twitter, and Facebook. Once you've let us know what you think, follow us to stay updated on our industry insights and special learning opportunities.