5 Things Businesses Demand From End User Computing & How to Deliver Them
Digital transformation has had an impact on all facets of modern businesses and end user computing (EUC) is no exception. In recent years, end users have begun to rethink their work tools and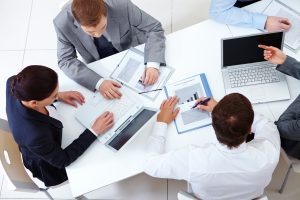 what constitutes a workspace. They've called for greater flexibility and the responsibility for delivering that has fallen on IT. Should IT come up short in its attempts to harness digital transformation, it can send users in search of their own solutions, opening the door to dangerous Shadow IT practices. In either case, digital transformation serves as a catalyst for change, although in the latter case, it's certainly not the kind of change sought by the business.
IT teams must rethink their approach to managing EUC if they hope to see a positive return from digital transformation. How? First, let's rundown the five demands we hear most often from the business side regarding EUC. Then, we'll review what to do in order to make those demands a reality.
How the business wants EUC to transform
Demand #1: "I want a consistent technology experience."
Employees have grown accustomed to the way in which technology fits into their lives outside of work. They know what technologies they like and which ones they don't. If there's an application that can make their lives easier, they simply go out and get it. End users want a similar experience during their 9-5(ish). They want an experience that is flexible and that is tailored to their needs as workers.
Demand #2: "I want the world to be my cubicle."
Well, not exactly that, but close. Employees are eager to be freed from the traditional confines of the working world. They don't want a desk and a PC to be a prerequisite to crossing off items from their to-do lists. Instead, employees want to work across devices, some company-owned and others carried over from their personal lives. Then, they want the freedom to use those devices in the office, on the go, and at home.
Demand #3: "I want to solve my own problems … if I can."
The average end user is not going to be able to get a downed server back up and running. However, a smaller task, such as recovering a forgotten password, is probably in their wheelhouse. Employees want to take charge of an issue and find a solution without having to go through the process of reaching out to the help desk, filling out a ticket, etc. In truth, most help desks would probably be happy to shed these tasks, too.
Demand #4: "I want my device (and data) to be secure!"
End users want freedom in terms of the devices they use and the locations from which they work. With more freedom, comes more risk, particularly since many attackers view users as the weak link in organizational security postures. Users want to exercise their newfound freedoms safely, without risking their data or that of organization.
Demand #5: "I want the latest and greatest … but I'm on a budget."
Users are drawn like magnets to the newest version of something. They see the features list and then dream about all of the ways they could use them. Upgrades, however, are also expensive. Few organizations can afford to keep team members permanently on the latest and greatest devices, even if those devices promise increases to efficiency and security.
Next steps: Delivering on End User Computing demands
Now that we've established what the business side wants from an end user computing strategy, the question remains: How can IT deliver? One option available is Arraya Solutions' Technology as a Service (TaaS) offering. TaaS connects organizations with the user endpoints they need, covered under a fully supported and partially customizable, monthly agreement. The latest tablets, laptops, etc. arrive ready to use, loaded with the tools employees need to get to work. By transitioning the hardware refresh cycle into an operational expense, businesses can give users access to the most capable and secure technologies without the typical costs of upgrades. Furthermore, by combining TaaS with Arraya's Managed Services, businesses can ensure devices stay updated with the latest patches and upgrades.
Want to learn more about TaaS or how digital transformation has changed the face of end user computing? Visit us at: https://www.arrayasolutions.com/solution/workspace or email mssales@arrayasolutions.com. Feel free to leave us a comment on this or any of our blogs using social media. Arraya can be found on LinkedIn, Twitter, and Facebook. Once you've let us know what you think, follow us to stay updated on our industry insights and learning opportunities.