SMBs Are Benefiting from SD-WAN Adoption – Here's How
Larger organizations are often seen as the ideal use case for SD-WAN technology – and they have flocked to it. In fact, almost three-quarters (74%) of mid-to-enterprise sized businesses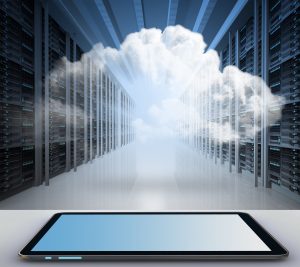 acknowledged exploring SD-WAN in lab trials during 2017, according to a recent IHS Markit study. The prediction from IHS is that many of those businesses will soon move from testing to deploying SD-WAN. While the benefits are certainly there for those with a more robust headcount and budget, small to mid-sized businesses (SMBs) can still benefit from SD-WAN. In fact, SD-WAN can be a savvy play both technologically and economically for organizations of all sizes.
Let's review some of the more common drivers behind SD-WAN adoption, none of which is size-restricted.
"We need to be more secure!" Cyber criminals aren't picky. They'll target one bigger company or a bunch of SMBs based on which option promises the path of least resistance. SD-WAN can make that path trickier by encrypting traffic as it travels across the WAN. Furthermore, it can enable micro-segmentation efforts. Through these security moves, SD-WAN can limit the damage a cyber crook can do if he or she breaches an organization's exterior defenses.
"We need more control over our network!" As SMBs and enterprises grow more connected and more mobile, their networks are being taxed at a never before seen rate. SD-WAN solutions can grant IT greater control over the traffic crisscrossing their networks. IT can increase or decrease bandwidth as needed. This ensures IT has an active hand in network performance and keeps applications and tools functioning at a high-level.
"We need to embrace IoT!" The Internet of Things (IoT) is opening doors in terms of insights into process efficiency, organizational wellbeing, and more. Failing to take advantage of these new capabilities can put businesses at a severe disadvantage. SD-WAN can be the reliable, flexible foundation upon which IoT is rolled out. It can help prioritize and process the data churned up by these deployments, giving employees more efficient access to data.
"We need to be ready for anything." SMB, enterprise, no matter the size, unplanned outages are always painful. As malware strands designed to destroy not steal become more prevalent, IT must work even harder to make sure their network will be there when called upon. In the event of an outage affecting a specific area, SD-WAN can reroute network traffic to still-available WAN links, allowing business to continue as issues are remedied.
"We need to rein in our technology spend!" Reining in technology spend and investing in new solutions seem to be at odds. However, SD-WAN delivers connectivity via the internet as opposed to often costlier multiprotocol label switching (MPLS). More affordable access plus greater data efficiency means optimal network performance and budgetary efficiency.
Next Steps: Discover the technologies behind SMB SD-WAN success stories
These are just some of the ways SMBs can use SD-WAN to solve their IT challenges. Want to learn more about the technology behind those use cases? Join us on June 7th for our annual Arraya Solutions Tech Summit. Now in its fourth year, the Tech Summit is a full day of deep dives into the tools and trends shaping IT. It covers disciplines such as data center, cyber security, cloud, and more. Members of our technical team will present each session, guaranteeing a "by techs, for techs" event.
This year, we've included a session titled "Building a More Secure, More Connected Organization with SD-WAN." During this session, attendees can cut though vendor promises, taking a technologically-oriented look at SD-WAN. Our experts will document the how behind SD-WAN's ability to optimize existing or new WAN links, deliver greater application resilience and performance, and cut operational costs.
While the Tech Summit is free, we do require registration. Please visit: https://events.arrayasolutions.com/ to secure your spot today! Also, you can stay in the know about our latest Tech Summit news, industry insights, and future learning opportunities by following us on social media: LinkedIn, Twitter, and Facebook.