Bypassing the Dreaded Cloud Talent Bottleneck
With the cloud, often times the issue isn't the will, it's the way. Many businesses have long sought the benefits associated with migrating workloads to the cloud, outcomes such as increased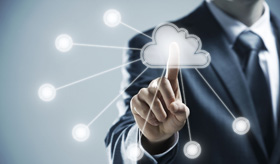 resource flexibility and greater budgetary efficiency. In fact, interest in these solutions rose to such a degree last year that some analysts called 2017 the year the cloud became the "new normal" for enterprise IT. The downside of all of that interest is that it's created a bottleneck for businesses. There may not be a shortage of enthusiasm about the cloud, but there is a scarcity of the skills needed to complete the journey.
Cloud skills are at an all-time premium and many firms are struggling to find the help they need to plan or execute their migration. This obstacle popped up in several studies and articles our team has come across recently, including:
an article from Computer Weekly citing a Microsoft report that said 38% of technology leaders looking for candidates with cloud skills are struggling to find them.
a second data point, from the same article, which said half of leaders believe this problem could take as long as two years to work itself out, while 30% don't see it getting any better in that timeframe.
a study from RightScale that listed expertise in a three way tie for the biggest challenge businesses face with the cloud. It, along with security and cost, each took 25% of the vote.
a LogicMonitor study in which staff members' lack of cloud experience was cited by 58% of respondents as one of the top hurdles presented by public cloud.
Without proper guidance, cloud initiatives can stall or simply fail to live up to their full potential. That's a sizeable investment from the business gone, to some degree, to waste. Even if an organization does find the cloud talent they need to avoid those results, the likelihood is that expertise isn't going to come cheap in such a competitive market. Of course, doubling back to that earlier cliché, where there's a will to reach the cloud and maximize its ROI, there's a way.
Connect with cost effective cloud know-how
Arraya's Digital Advisor – Cloud Strategy service is an ongoing engagement that connects businesses directly to our team of subject matter experts, allowing them to bypass the cloud talent bottleneck. It's a cost effective way for businesses to ensure they have regular access to a wealth of practical, real world cloud expertise.
As part of this service, among other duties, Arraya's team can:
Serve as an executive-level resource capable of offering advice on cloud concerns and potential initiatives, all tailored to an organization's unique needs
Audit pre-existing cloud infrastructure and deployments and address any roadblocks that are uncovered
Help organizations plan for the long-term health and efficacy of their cloud journey by providing informed cost estimates and introducing them to emerging technologies
Facilitate the creation of executive-level documentation and collateral pertaining to organizational cloud initiatives
If you'd like to learn more about Arraya's Digital Advisor – Cloud Strategy service, or any of our other solutions and services designed to help your business evolve beyond legacy borders, visit us at https://www.arrayasolutions.com/contact-us/.
Leave us a comment on this or any of our blogs by checking us out on social media. We can be found on LinkedIn, Twitter, and Facebook. While you're there, in addition to letting us know what you think of the post, remember to follow us so you can stay up to date on our latest industry insights as well as be the first to know about exclusive opportunities to advance your IT knowledge.