Cisco Headset FAQ: What to Know Before You Buy
Back in March, Cisco announced its entry into the world of headsets and over the last few months, that news has finally begun to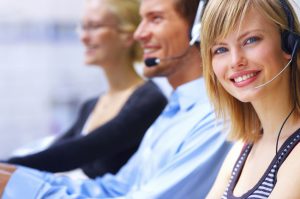 take a more tangible form. Cisco's first headsets, the 530 Series, were followed by the 560 Series Single Dock in September, the 520 Series in October and, most recently, the 560 Series Multi Dock in November. Given the increasingly important role headsets play in the modern workplace, as offices become more open and users more mobile, we sat down with our collaboration team to make sense of Cisco's newest product line.
First things first: Why Cisco headsets?
To begin with, we wanted to answer the question: Why go with a Cisco headset? After all, there was no shortage of vendors in the space even before Cisco arrived. There are two points of view to consider when answering this question. The first is that of the end user. These folks want audio quality, comfort, and flexibility. That last item refers to a headset's ability to work across multiple devices and needs. Cisco headsets check all of those boxes.
The other point of view we need to consider is that of the IT admin. The folks supporting these new solutions in the field have their own wish lists. Right near the top of those lists is ease of management. Cisco headsets deliver this by way of compatibility with Cisco's Unified Communications Manager. This allows admins to push upgrades, check device health and more all from the same tool many are already using to maintain and support their communication environment. Simplicity is another line that appears high on admin wish lists. Cisco headsets foster that by providing a single vendor environment. Compatibility between modern IP phones and headsets is easily achieved. Should something go wrong, there's no need to bounce between vendors as they play the blame game. Instead, admins can go directly to a single source to sort out the issue.
On board with Cisco as a headset provider? As mentioned above, the company has churned out multiple headset offerings in a relatively short period of time. This can lead to some confusion as to which of these 500-somethings makes the most sense for a given use case. Good news: Our Communication & Collaboration team had some thoughts on this topic as well.
OK, but which Cisco headset is right for me?
Let's start where Cisco did, with the 530 Series. Cisco built these headsets with the Contact Center in mind, imbuing them with:
Excellent ambient noise filtration to mask some of the distractions often associated with life in the Contact Center
A Quick Disconnect cable which allows agents to get up and get moving without removing their headset
Full compatibility with Cisco IP phones plus a USB adaptor version that enables further connectivity
An in-call indicator located squarely on the device to let others know when an agent is engaged
Cisco's next headset release was the 560 Series Single dock back in September. This device is more multi-purpose than its predecessor, adaptable to both office and Contact Center settings. Here's what else is worth knowing about the 560 Series:
It's wireless so users can move around as needed while they work through their daily to-do lists
Security isn't sacrificed as the 560 Series achieves the Digital Enhanced Cordless Telecommunications (DECT) highest security standard (128 Bit – Step C)
On-ear controls allow users to take greater control over their call experience while an on-device indicator shows when users are on a call
It comes with a single source DECT base able to support USB devices
The next Cisco headset series to hit the market was the 520 Series. Office life definitely plays to this wired device's strengths. Additionally:
The 520 Series adds to the range of compatible devices by including both a standard 3.5mm connector as well as a USB adaptor
Like its predecessors, this headset includes and on-ear busy indicator
It includes noise reduction capabilities ready to withstand even the most open of open office layouts
Finally, the most recent release in Cisco's headset line was the 560 Series Multi Dock. This wireless iteration expands on the capabilities of the earlier entry into the 560 Series. It features a multibase station able to support up to four audio sources, e.g., two Bluetooth devices + two USBs or one USB and one RJ11. Additionally, it allows users to answer from any source with a single button and easy source changeovers.
Next steps: Determine which Cisco headset is right for you
Ready to learn more about these or any of the other solutions included in Cisco's collaboration tool kit? Arraya's team is here to help. Our experts have decades of experience working hands-on with leading collaboration technology and they can help you identify the devices and solutions that best fit your organization's needs. Get the conversation started today by visiting: https://www.arrayasolutions.com/contact-us/.
We want to hear from you! Leave us your comments on this or any of our blog posts via social media. Arraya is on LinkedIn, Twitter, and Facebook. After you've shared your two cents, follow us to stay up to date on our industry insights and exclusive learning opportunities.