What Cisco's Collaboration Shakeup Could Mean for You
Last month, Cisco announced a number of upcoming changes to its collaboration portfolio, including the retirement of its Spark brand and the launch of Webex Teams. Far from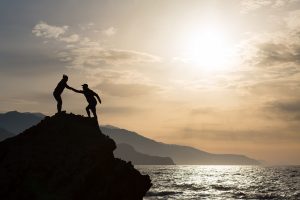 marketing housekeeping, the announcements are part of a seismic shift in Cisco's approach to collaboration. As many of these changes have taken effect, they've opened new opportunities for businesses, but also led to some confusion.
We sat down with our in-house subject matter experts to get their thoughts on these changes as well as what businesses can expect as Cisco's collaboration evolution continues.
Goodbye Spark, hello Webex Teams
In the old days, there was Webex and there was Spark. Webex branded data centers ran Webex meetings. Attendees connected to those meetings via the Webex network. Meanwhile, Spark meetings lived in the public cloud, separate from their Webex counterparts, unless some serious behind the scenes finagling went on. Now, just about three years removed from the launch of Spark, Cisco has dropped that arrangement in favor of something more collaborative.
As of this month, Webex Teams has replaced Spark. As mentioned, this isn't just a chance for marketing to flex their creative muscles. Now, Webex powers all meetings. It doesn't matter if attendees join from the Webex Meetings application or from the Teams application. They connect to the same meetings, using the same infrastructure.
This move isn't just about simplifying the collaborative experience between platforms, although that is a big part of it. It's also about imbuing Teams with Webex's video strengths, as Cisco continues its push to make video a key cog in all remote meetings.
But where does Teams fit in, exactly?
It's great Webex Meetings is going to play nicely with the new kid in town, but the question remains: Is the world big enough for Webex Meetings and Webex Teams? Just what niche or purpose is Teams going to serve? Before we answer that, let's take a closer look at what Teams can do.
Teams preserves the topflight chat functionality of legacy Spark and takes it a step further. By blending in Webex-powered video and voice, Teams becomes a more fully-realized version of what Spark was meant to be. The sum of these parts is known simply as a "Team meeting."
Now that we've covered what Webex Teams is at a high level, let's return to the initial question of where it fits into modern collaboration strategies. Chat has steadily chipped away at email's status as the preferred workplace collaboration vehicle. This isn't only true internally, but welcoming outsiders into internal chat applications can prove both time-consuming and, worse, hazardous. Webex Teams houses users in a single cloud, enabling built-in B2B collaboration. More importantly, Teams allows IT to retain control of what is shared and empowers them to act quickly in the event of a leak, ensuring a high level of secure collaboration.
What else is Cisco planning?
The progression from Spark to Webex Teams has rightfully consumed much of the attention as of late. However, it's far from the extent of the changes Cisco has in store. Let's take a look at some of the other stories businesses will want to pay attention to moving forward.
Cisco is currently field-testing an expanded version of Webex (formerly Spark) Assistant. Stemming from Cisco's push into voice-activated AI, Webex Assistant will provide hands-free support during meetings, allowing attendees to mute pesky distractions, locate critical resources and more without lifting a finger. Cisco's enhanced digital assistant will be widely available this summer.
Also coming soon is Webex Share, which promises to be the dongle key to end all dongle keys. Webex Share transforms ordinary HD televisions into Webex meeting spaces with the help of a small footprint device. Once plugged in, Share enables users to connect to the television and project their screen wirelessly, without the need to track down additional cables or connectors. Webex Share will be generally available this fall.
Next Steps: Explore the future of Cisco collaboration
Looking to learn more about how Cisco's evolving collaboration toolkit could benefit your organization? Reach out to our team today by visiting: https://www.arrayasolutions.com/contact-us/. As always, you can leave us a comment on this or any of our blogs through social media. Arraya can be found on LinkedIn, Twitter, and Facebook. Once you've let us know what you think, follow us to stay updated on our industry insights and learning opportunities.