How to Replace 3 Cisco Call Center Solutions Going End of Support This Year
Heads up: The clock is ticking on a trio of Cisco call center solutions. With end-of-support dates looming, organizations that still leverage these legacy technologies will need to create a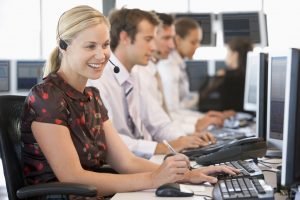 modernization plan ASAP or accept the risks of continuing to run out-of-date tools. Below is a look at the products going end of support, when, and recommendations from our experts regarding where to turn next.
Cisco Unified Contact Center Express 9.0
Mid-summer will mark the end of the line for Cisco's Unified Contact Center Express 9.0 (UCCX 9.0). For more than half a decade, organizations have been able to lean on UCCX 9.0 to provide structure to exchanges between agents and customers over voice, email, and more. However, as of July 31, organizations will need to upgrade to a more modern customer interaction solution. Should they stand pat, all services for UCCX 9.0 will cease, leaving organizations with an obsolete solution at the heart of their contact center.
Organizations interested in upgrading their call center capabilities should look to Cisco Unified Contact Center Express 11.6. Among its improvements, UCCX 11.6 introduced Context Service, a cloud-based resource that stores and tags data generated during agent/client interactions. The idea was to give support teams greater understanding of a customer's history. It also includes advanced supervisor functions to help leadership guide their teams toward continuous service improvement.
Cisco Agent Desktop
Included within Cisco's UCCX 9.0 milestones is a small blurb that could have a big impact on call centers. This write-up details how 9.0's end of software maintenance and end of support milestones both also apply to multiple versions of Cisco Agent Desktop (CAD) suite. Come July 31, CAD – as well as Cisco Supervisor Desktop and Cisco Desktop Administrator tools – will also be no more. This countdown will affect all CAD solutions from the 10.0, 10.5, and 10.6 lines.
What will life look like for businesses post-CAD? One word: Finesse. Cisco Finesse uses a web-based interface to address the needs of supervisors and agents alike. The most up-to-date version of Finesse is 11.6. In addition to a laundry list of new features and capabilities, Finesse 11.6 makes modernizing off CAD painless via a consistent approach to routing scripts.
Cisco Unified Communications Manager
December is busy time for a number of reasons, however, here's one more to add to the list. On December 31, Cisco Unified Communications Manager and Session Management Edition Software Version 9.x will go end of support.
Organizations looking to jump to a still-supported offering should consider Cisco Unified Communications Manager and Session Management Edition Software Version 10.x. Building on the abilities pioneered in earlier versions, 10.x puts the user experience in the spotlight. It seeks to provide an easier to use – and manage – solution. This version supports across-device (including those powered by Cisco Jabber) network-based call recording, allowing organizations to better audit agents. Furthermore, 10.x also enhances the presence and instant messaging capabilities available in past incarnations of the solution.
Next Steps: Prepare for upcoming Cisco call center end of support dates
Want to make sure your organization has a plan in place to address these end of support dates and more? Arraya Solutions has extensive expertise managing product lifecycles across the technology stack. We understand what it takes to keep technology environments up to date and secure within organizational budget restrictions.
If you'd like to start a conversation around these end of support dates or any others that are circled on your calendar, visit: https://www.arrayasolutions.com/contact-us/. As always, feel free to leave us a comment on this or any of our blogs through social media. Arraya can be found on LinkedIn, Twitter, and Facebook. Once you've let us know what you think, follow us so you can stay updated on our industry insights and learning opportunities.