How You Can Steer Your Cloud Migration onto the 'FastTrack'
Nearly all organizations have made at least some inroads with the cloud. One study puts the figure at a whopping 97%. However, despite how heavily-traveled the path to the cloud has become in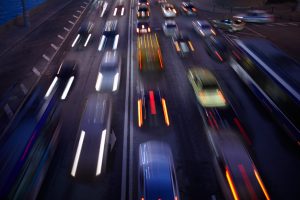 recent years, it isn't exactly an easy trip. Instead, research shows far too many organizations have continued to see their efforts fall victim to a variety of roadblocks, wrong turns and dead ends.
What do these issues look like? More than half (57%) of cloud migration projects blow past their initial cloud budgets and timeframes, according to a report by Velostrata and Dimensional Research. Separate research, this time from Rackspace and Forrester, confirmed those financial challenges inherent to cloud migrations. Their study showed 40% of organizations that are multiple years into their cloud journey believe actual costs have surpassed initial estimates.
Here a few other issues that have cropped up as organizations attempt to make their way to – or further into – the cloud:
Generally speaking, moving to the cloud has turned out to be more difficult than expected for 62% of respondents
A lack of dedicated, in-house expertise has complicated migrations for 56% of organizations
Of course, cloud security concerns also can't be overlooked and they've proven a hindrance to migrations according to 40% of IT pros pursuing the cloud
These struggles have made it so just 28% of businesses feel they have comprehensively rolled out the cloud organization-wide. Given all that, is it best to avoid the cloud outright or stick to smaller, safer goals? No way! There's simply too much value there to ignore or minimize. Instead, organizations should take these obstacles on – with the help of a partner who can help steer, of course.
Introducing Microsoft FastTrack delivered by Arraya
Recently, Microsoft invited Arraya to leverage that experience as part of its FastTrack program. The idea behind FastTrack has always been to give Microsoft 365, Azure, and/or Dynamics customers a no-additional-cost cloud migration lifeline. Now, organizations are able to lean on not only Microsoft's expertise but that of partners such as Arraya. By working together, Arraya, Microsoft and onsite IT are able to build and refine strategies, execute deployments, and drive end user adoption.
The added benefit of working with Arraya as a FastTrack partner is flexibility. Arraya takes into consideration not only an organization's cloud objectives but its desired timeframe. Then, our team will work hand-in-hand with onsite resources to ensure all cloud needs are met. Additionally, customers will also gain access to the full breadth of Arraya's technological insights. Our team consists of experts capable of addressing concerns covering everything from cyber security to enterprise mobility to traditional, onsite data centers and beyond. This ensures cloud migrations move forward in the safest, most efficient, and most cost effective way possible.
With Microsoft Fast Track delivered by Arraya, organizations won't have to worry about the obstacles described above. Instead, they'll be able to enjoy a smooth and secure journey as they pursue newer and bigger cloud goals.
Next Steps: Put your cloud migration on the FastTrack
Want to learn more about how Microsoft FastTrack delivered by Arraya can help you avoid the most common and painful cloud migration challenges? Reach out to our team today by visiting: https://www.arrayasolutions.com/contact-us/ or by emailing us at: mssales@arrayasolutions.com.
Please leave us a comment on this or any of our blogs through our social media accounts. Arraya can be found on LinkedIn, Twitter and Facebook. Once you've let us know what you think, follow us to stay updated on our industry insights and learning opportunities.