Meraki or Viptela? Decoding the Use Cases of Cisco's SD-WAN Catalog
There are plenty of options available to businesses interested in deploying SD-WAN. Cisco alone has three separate offerings in the space, including Meraki (which it acquired in 2012) and Viptela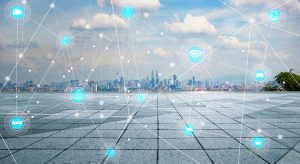 (which it acquired last year). Parsing through reams of digital datasheets breaking down the value of each of these solutions takes time. Even then, after the last .pdf has been closed, researchers may be left with more questions than answers.
In an effort to clear up some of the confusion surrounding SD-WAN use cases, we decided to pick the brains of our in-house team of networking experts. For the purposes of this blog post, we're going to focus on Cisco's solution set, specifically two of its Meraki and Viptela offerings. While Cisco's iWAN is certainly still a viable solution, our team believes most newcomers will enter the Cisco SD-WAN world through one of the following gateways.
Offering A: Meraki MX
First, let's start with what Meraki MX can do. This solution unites multiple core components of modern networking infrastructure into a single platform, covering security, WAN, switching, wireless, and more. As such, Meraki can easily deliver full stack connectivity to disparate branch locations. In terms of security, Meraki MX supports industry-leading tools such as Cisco AMP and Cisco Snort IPS. Additional security capabilities (URL filtering, etc.) are also built-in to ensure branch employees can safely access company resources.
Capabilities aside, the question remains: What does an ideal Meraki MX use case look like? Here are three examples:
Use Case: Organizations placing a premium on simplicity. As mentioned above, Meraki MX is a complete SD-WAN bundle. Proponents of "Lean IT" may see value in its ease of deployment as well as its streamlined, single pane of glass approach to management.
Use Case: Organizations seeking integrated security. There's nothing wrong with bolting security capabilities onto an SD-WAN solution, it's just not a necessity with Meraki MX. Instead of searching for additional solutions to provide peace-of-mind, IT will be able to get back to business post-deployment.
Use Case: Organizations already leveraging Meraki solutions. This final use case sounds simple enough, but it is worth noting. In order to roll out the Meraki MX version of SD-WAN, businesses must have a Meraki-based network already in place to provide the necessary foundation.
Offering B: Viptela
What about Viptela? With Meraki already in the fold, it seemed an odd play for Cisco to go out and spend $610 million to add another SD-WAN offering to its collection. Unless, of course, Viptela filled a capabilities gap – something it certainly seems to do. Among Viptela's most appealing features is its ability to handle three or more uplinks as well as WAN multicast. It can be used for TCP optimization, WAN acceleration, and in support of network segmentation efforts.
The above rundown is just scratching the surface of what's possible with Viptela. Diving deeper into its capabilities necessitates a look at its use cases.
Use Case: Organizations valuing customization. Viptela is a complex SD–WAN solution able to be molded to address specific needs. It enables fluid network segmentation, service-chaining at Layers 4-7, and more. The result? A solution that opens doors for organizations searching for new ways to optimize their networks.
Use Case: Organizations embracing the cloud. Organizations leveraging the cloud should find plenty of help in that regard with Viptela. This solution allows for easier, more efficient management of on-premises and private cloud architectures. Additionally, it provides an avenue for organizations looking to stretch WAN segmentation across on-premises and public cloud architectures.
Use Case: Organizations already leveraging Cisco solutions. Much as was the situation with Meraki, Viptela SD-WAN requires an appropriate technological foundation. In this case, organizations using Cisco ISR 4K technology (in addition to those who have already rolled out Viptela and Cisco elsewhere in their environment) would be best suited to make the transition.
Next steps: Where to turn for additional SD-WAN guidance
It's important to mention that there is plenty of crossover between what Meraki MX and Viptela can do. Both solutions support layer 3 VPN overlays. Each solution can adjust traffic routing based on policies and performance. They're both highly scalable, covering more than 10,000 sites and they both allow for LTE failover. These are just a few of the areas where Meraki MX and Viptela intersect.
With so much crossover, it may help to see these tools in action to determine the right fit. Arraya's expert networking team can take organizations on a guided tour of these tools, illustrating capabilities and use cases via interactive solution demos. To schedule yours, visit: https://www.arrayasolutions.com/contact-us/. Also, leave us a comment on this or any of our blogs through social media. Arraya can be found on LinkedIn, Twitter, and Facebook. Once you've let us know what you think, follow us to stay updated on our industry insights and special events.