Microsoft Ignite 2018 Recap: 4 Must-Hear Announcements
Last month, technology professionals from more than 100 countries gathered in Orlando, FL for Microsoft Ignite 2018. As is always the case with Microsoft's annual showcase, the event wasn't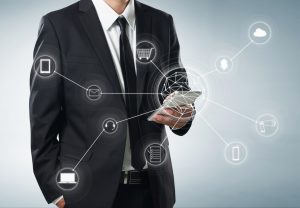 hurting for headline-grabbing news. So, with the help of our cloud and workspace team, let's recap the week's biggest stories and consider the impact they could have on the tech giant's user base.
Must-Hear Announcement #1: All About Cyber Security
No recap of Microsoft Ignite 2018 would be complete without mentioning cyber security. Among the week's biggest cyber security announcements:
Microsoft Threat Protection – Good security doesn't have to be a time drain. That's the idea behind Microsoft Threat Protection. It bundles security insights regarding email, identity, devices, and more into one end-to-end platform. Leaning on Microsoft 365, Threat Protection can detect and remediate today's most dangerous attack vectors. It can do that while leaving room to evolve alongside the threat landscape.
Password-Free Logins – At Ignite, Microsoft didn't just declare the end of the password era, it sought to give organizations the tools they need to make it so. The Microsoft Authenticator app combines devices and biometrics to create a multifactor yet password-free login experience. Essentially, Authenticator serves as the secure gateway to an entire galaxy of Azure AD connected business apps.
Microsoft Secure Score – How do an organization's cyber security efforts stack up? Where can improvement be made? Find out with Microsoft Secure Score. By working in conjunction with Microsoft's other security and identity capabilities, Secure Score can help organizations assess where their vulnerabilities lie – and provide remediation advice.
Enhanced compliance capabilities – It's getting harder for organizations to safely navigate the regulatory spider web. Microsoft 365 has several new features designed to make that process less painful. Among these enhancements is a refined approach to data labeling, one that allows policies and designations to be rolled out across both Office 365 and Azure Information Protection.
Must-Hear Announcement #2: How Microsoft is Making Life Simpler
Security was on plenty of minds during Ignite 2018, but so too was another s-word: simplicity. During the conference, Microsoft unveiled several new capabilities intended to make life easier on workspace admins everywhere. Chief among those spotlighted features were Hybrid Azure AD Join and Windows Autopilot.
Let's start with Hybrid Azure AD Join. This feature lets admins more efficiently (and simply) manage their Active Directory domains by enabling group policy management. Previously joining a device to an Active Directory Domain required a direct connection. Now a policy push can accomplish this task.
A trio of new features in Windows Autopilot could inject some simplicity into the world of Windows 10 deployment and management. These new features include support for hybrid Azure AD which allows devices to be paired with either Azure AD or Azure Directory. Additionally, support will now exist for using Autopilot to update Windows 7 devices to Windows 10. Up last is a feature that first made headlines during the summer. This new capability will bring plug-and-go automatic resource provisioning to a variety of shared devices.
Must-Hear Announcement #3: How Teams is Getting Even More Useful
Teams also had a big week at Ignite 2018 as Microsoft announced a series of adjustments designed to widen the platform's appeal. Among its new capabilities are schedule management tools primarily targeted at shift workers. Once fully rolled out, these tools will let supervisors more easily create and track schedules while employees will be able to better manage their shifts and availability. Furthermore, Teams' new features will also enable it to address the needs of specific workforces. For example, the new image annotation and priority messaging features will allow healthcare professionals to leverage Teams' chat capabilities while adhering to strict HIPAA regulations.
Also at Ignite 2018, Microsoft announced greater Yammer and SharePoint integration with Teams. A new Yammer tab in Teams lets users more easily access relevant conversations outside their particular group. In addition, come early next year, a new SharePoint tab will allow for better in-group document and data management.
Must-Hear Announcement #4: Keeping Staff Productive (and Safe) on the Go
Lastly, we'll close out our Microsoft Ignite 2018 recap with a sampling of announcements from the conference concerning enterprise mobility and Microsoft's plan to help businesses (and users) get a better handle on it.
Microsoft Intune now includes support for "scope tags." This helps organize and restrict access on shared tenants to ensure the right people have access to the right data and devices.
A new Intune admin page is coming to Outlook Mobile. The idea is to empower admins to connect end users with the application-specific settings they need to be secure and productive.
Microsoft is looking to harden its Edge browser for Android and iOS devices. To do that, it debuted multiple new features, including a "dual identity" feature designed to help users keep their work and professional lives separate on split devices. Additionally, Intune can now push policies restricting functionality such as copy, paste, and print screen.
Next Steps: Go Beyond Our Microsoft Ignite 2018 Recap
Want to learn more about what went down at Ignite 2018? Join us on November 1st at the Chubb Hotel and Conference Center in Lafayette Hill, PA for an event dedicated to recapping two of the year's biggest technology conferences: Ignite and VMworld. This event will feature presentations from Arraya's own team of experts as well as industry insiders, all to help you get a better feel for how these conferences could impact your day-to-day. VMworld + Ignite: Essential Insights is free, but space is limited. Reserve your spot today by visiting: https://www.arrayasolutions.com/event/vmworld-ignite-essential-insights/. You can also contact our workspace team at: mssales@arrayasolutions.com.
As always, you can leave us a comment on this blog by way of social media. Arraya can be found on LinkedIn, Twitter, and Facebook. Once you've shared your take, follow us to stay updated on our industry insights and learning opportunities.