Streamline Windows 10 Rollout with Workspace ONE & AutoPilot
More time to innovate. While it may not lend itself to wrapping paper and bows, it's a gift IT teams would appreciate just the same. As it stands, many IT teams are finding themselves bogged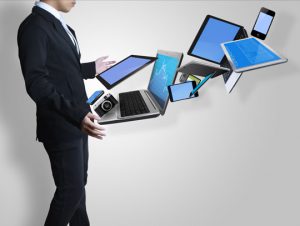 down by support tasks. Processes like onboarding new laptops and desktops must be completed, but they consume a great many of IT's cycles each day. In between installing the necessary apps, permissions, etc. on new devices, there's little time remaining for IT to explore the concepts and technologies that drive the business forward.
Sticking to the topic of device onboarding, previously, the best alternative to performing this in-house was to work with a third party, typically your hardware provider, and let their people handle it. This may have saved time delivering systems to your end users but you are still responsible for maintaining the complexities of a corporate device configuration profile or system image as we call it in the industry.
Even though the season of giving may have come and gone, it's not too late for IT teams to receive the gift of more time for innovation – and that's a gift that can certainly pay off for the organizations they support.
Reducing the complexity of Windows 10 device rollouts
Following Microsoft Ignite last fall, Arraya talked at length (in both blog and podcast form) about Redmond's newfound openness to collaborating with companies once considered its rivals, including VMware. Among the joint projects these two tech giants have embarked on recently is the union of VMware's Workspace ONE and Microsoft's AutoPilot. This union could be exactly the solution for which time-strapped technologists have been searching.
Autopilot has its origins in Microsoft's efforts to provide Windows 10 end users with an "out of box experience." The idea was to allow users to get up and running on a brand new Windows 10-enabled device within minutes of taking it out of the box. VMware took that foundation and layered it into Workspace ONE, its unified endpoint management platform. The result of this intersection is a way to inject flexibility back into the workdays of modern IT pros.
Here's a closer look at how this union works – and the benefits it offers:
Auto-enrollment into Workspace ONE – Once users log in to a Windows 10 device using their verified corporate credentials, it can be automatically on boarded into Workspace ONE as well as Azure Active Directory. This is done without any involvement from the IT team, providing the no-touch basis upon which the rest of the "out-of-box" process is built.
Dynamic configurations and installations – Employees need access to a host of different Windows applications, many of which are specific to their role within the organization. AutoPilot by way of Workspace ONE handles provisioning all of these apps for IT, automatically deploying the tools end users need over the air in minutes. Furthermore, it can also implement any applicable security policies and settings as defined, again, based on the user's role.
Device space optimization – Not everything contained on a new Windows 10 device is going to be applicable to a user in a given position. Workspace ONE and AutoPilot can automatically filter out large, and ultimately unnecessary, pieces of built-in software from initial deployments. This allows users to hit the ground running with the most nimble and agile version of their new device.
Next steps: How to give IT the gift of innovation
Want to learn more about the impact of the partnership between Microsoft and VMware, as well as how Workspace ONE and AutoPilot can simplify managing, securing, and deploying Windows-powered devices? We'll dive further into each of those topics in blogs to come. However, for more immediate insight and guidance, visit https://www.arrayasolutions.com/contact-us/ to get the conversation started with our team of data center and Microsoft experts today.
If you'd like to leave us a comment on this or any of our blogs, please check us out on social media – LinkedIn, Twitter, and Facebook. In addition to letting us know what you think, remember to follow us so you can stay up to date on all of our latest industry insights, unique special events, and company updates.