What We Learned About vSphere 6.7 at VMware EMPOWER: 5 Keys
Recently, IT partners descended upon Atlanta, GA for VMware EMPOWER – four days of hands-on training and accreditation opportunities all revolving around the company's cloud,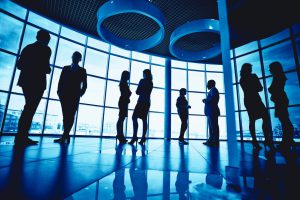 virtualization, and workspace solutions. Perhaps the event's most newsworthy moment involved the immediate release of vSphere 6.7, the latest incarnation of VMware's flagship server virtualization software. Several members of the Arraya Solutions team were onsite at EMPOWER to witness the announcement firsthand and they were eager to report the most need-to-know details back to us.
Here are five things we learned about vSphere 6.7 at EMPOWER – and what those lessons mean for organizations interested in modernizing their virtualization platforms.
It's not possible to go straight from 5.5 to 6.7. The clock continues to tick down to vSphere 5.5's end of support date, September 19. Once time runs out, admins will have to carry on without patches, seamless solution integration, and more. The risks and headaches of staying put are likely to inspire many organizations to look toward modernizing, but they won't be able to go directly to vSphere 6.7. Instead, they will need to take a stepping stone approach to their vSphere upgrade, first moving up to either 6.0 or 6.5 and then to 6.7. Timeframes – and budgets – will require adjustments.
Out of box compatibility is not guaranteed. Some existing pieces of a business' technology environment may not play well with vSphere 6.7 right away, while others may never get to that point. For example, components such as NSX and Horizon won't be compatible with 6.7 upon its release. Instead, that functionality may take another quarter to come to fruition as VMware updates those solutions. Other compatibility issues may arise due to legacy components still in the environment, e.g., vCenter 6.7 is unable to manage ESXi hosts older than 6.0, necessitating further upgrades.
Changes abound for vCenter Single Sign On. vCenter's Single Sign On (SSO) capabilities have undergone quite the transition from vSphere 6.5 to 6.7. To start, admins using 6.7 will be able to change vCenter's SSO domain, enabling them to join systems in linked mode without having to redeploy either of them. Furthermore, 6.7 axed SSO site boundaries, removing a feature that never seemed to deliver on its intended value prop. Finally, it's now possible for multiple vCenter versions to exist on the same SSO domain, adding a newfound level of flexibility to the equation.
Host management is easier and more intelligent than ever. Organizations who make the move to vSphere 6.7 will see a number of changes to the host management process. For one, updating or patching hosts will require far less downtime thanks to 6.7's Quick Boot feature. Quick Boot only reboots the hypervisor following updates or patches, leaving the associated hardware up and running. This significantly reduces the amount of time IT must invest in keeping hosts secure and up to date. Additionally, VSAN host pinning and iSCSI target failover are both now supported.
Get ready to say goodbye to Flash for good. VMware has offered an HTML5-based client alternative to its legacy Flash client since the 6.5 release, however, 6.7 marks the official end of the line for Flash. The HTML5 client will be the only game in town moving forward, offering a more user-friendly experience that includes seamless encryption of virtual machines, intuitive policy creation and alterations, and 95% feature parity with its predecessor. This should make the process of provisioning, managing, and securing VMs much more intuitive compared with previous vSphere iterations.
Next Steps: Find the ideal virtualization platform for your business
This is just a quick fly-by of vSphere 6.7. There are plenty of other new features and capabilities under the hood. Interested in learning more about vSphere 6.7? Looking to move off 5.5 before it hits end of support later this year and unsure of what the ideal landing spot is for your organization? Arraya's Data Center team can help. Our experts can guide your business through a vSphere Optimization Assessment to ensure you're getting the most out of your existing deployments and, if necessary, help you determine what your next steps should be.
If you'd like to schedule a free assessment, or simply open up a line of communication with our team, visit us at: http://go.arrayasolutions.com/vsphere-upgrade. As always, feel free to leave us a comment on this or any of our blogs by checking us out on social media. We can be found on LinkedIn, Twitter, and Facebook. Make sure to let us know what you think of this post and follow us so you can stay updated on all of our industry insights and exclusive IT learning opportunities.