3 Collaboration Reveals You May Have Missed at Cisco Partner Summit 2019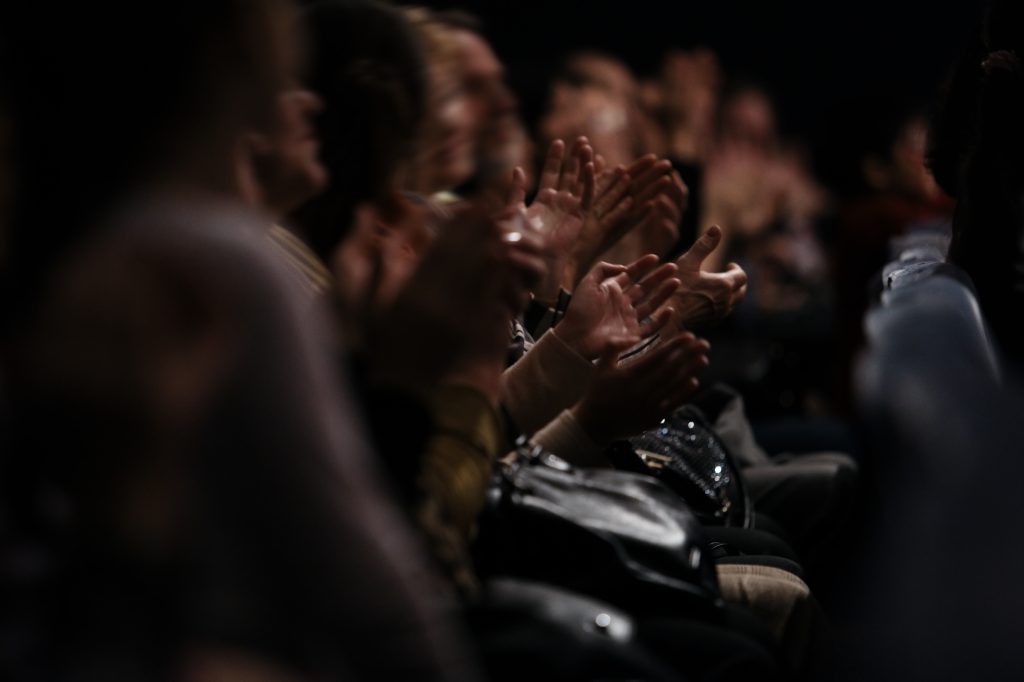 Earlier this month, members of the Arraya team traveled to Las Vegas to attend Cisco Partner Summit 2019. This annual gathering gives partners like Arraya a valuable opportunity to network with peers while learning about the technologies and solutions coming next from Cisco. There was no shortage of newsworthy moments at this year's event – including, if we do say so ourselves, Arraya's big win in the Transformation/Innovation Partner of the Year category. For this post, however, we decided to focus one series of announcements concerning Cisco's collaboration hardware portfolio.
Cisco Webex Desk Pro
Dubbed the "instant office," Cisco's Webex Desk Pro made its debut during a presentation by Amy Chang, EVP/GM, Cisco Collaboration and Sri Srinivasan, SVP/GM, Webex Meetings, Teams, Calling & Devices). The pair literally pulled the tarp off the all-in-one desktop collaboration platform and then – with a remote assist from Prema Rao, a Cisco Engineering Manager located in Norway – showed off some of what makes it unique.
Rao demonstrated how the Webex Desk Pro's camera automatically adjusts to follow the presenter. When Rao stood up from her desk, the device's HD camera tilted up in response. When she sat back down, it tilted down to a more neutral position. Next, Rao engaged the Cisco Webex Desk Pro's background blur feature to show how the device can hide messy or inappropriate backdrops during live meetings (Webex-hosted or otherwise). She followed that by using the Webex Desk Pro to swap out her office entirely, digitally replacing it with a more impressive city skyline view.
On top of those video conferencing capabilities, the Webex Desk Pro supports digital whiteboarding with a dedicated stylus. Content created on the device is automatically transferred into and saved in Webex Teams. Cisco's AI-based Webex Assistant feature also has a home on the Webex Desk Pro and the device includes a 4K display, a noise-cancelling microphone and the connection capabilities needed to act as a complete desktop solution.
Cisco Webex Room Panorama
Following the Webex Desk Pro demonstration, Srinivasan showcased another new solution in the Webex device family: the Webex Room Panorama. Srinivasan summed up this massive device as a "new, modern, immersive experience for C-suites and boardrooms" before connecting with a group of Cisco executives (again in Norway) to show it in action.
This multi-screen device erases geographic barriers, allowing decision-makers separated by a few miles or entire oceans to feel as though they were in the same room. Onscreen, Cisco's Norwegian team highlighted key capabilities of the Webex Room Panorama, including facial recognition and name labels. They also enlisted a group of vocalists to show how the device's directional sound can make meeting attendees feel like they're "in the room" with each other regardless of physical location.
Here's a quick rundown of what powers the Webex Room Panorama experience:
Two 82-inch Samsung 8K displays for meeting video and one 65-inch 4K display for presentation video
Four 5K cameras
Cisco Touch 10 controller
Directional audio capabilities backed by 4 bass modules
3 table microphones
Cisco 730 Series Headsets
The final collaboration hardware announcement we want to cover deals with a much smaller piece of hardware than the Webex Room Panorama: headsets. Specifically, we want to look at Cisco's new 730 series headsets. Modern work environments can be hectic and they're full of potential distractions. The new 730 series headsets are intended to eliminate distractions and allow employees to focus on what really matters.
Cisco's 730 series features:
a boom-free design that can hone a speaker's voice and set it apart from the white noise
full Bluetooth connectivity
notifications to prevent a meeting attendee from unknowingly talking while muted
adjustable noise-canceling settings that let users switch between adaptive noise canceling and ambient mode
Next Steps: Modernize your collaboration hardware
There were plenty of other items unveiled during Cisco Partner Summit 2019 that our team can't wait to share with yours. To learn more about any of the above hardware announcements – or anything else from Cisco Partner Summit 2019 – head over to: https://www.arrayasolutions.com/contact-us/.
Have some thoughts you'd like to share about this post? We want to hear from you! Leave us a comment on this or any of our blog posts through social media. Arraya can be found on LinkedIn, Twitter, and Facebook. While you're there, follow us to stay updated on our industry insights and unique IT events.