5% of Companies Claim No Data Protection Challenges – Is That a Good Thing?
In Dell EMC's 2018 Global Data Protection Index, 95% of organizations surveyed admitted facing at least one data protection challenge, but it's that other 5% that has us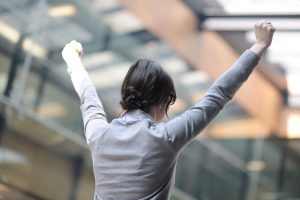 worried. Data protection is becoming an existential issue. It's hard to imagine any business feeling confident enough to call themselves challenge-free. It raises the question, are those organizations ready for anything, data protection-wise, or are they overestimating their capabilities? Is an unnoticed, unaddressed challenge waiting to do significant damage?
From the outside, it's impossible to say if the confidence demonstrated by that 5% is justified. However, there's no doubt about the consequences of failing to keep data secure. Elsewhere, the study revealed companies had lost, on average, 2.13TB of data over the last year, a total carrying a price tag of just shy of a million dollars. That's in addition to suffering an average of 20 hours of unplanned downtime in the last 12 months, costing them more than $526K.
Given the costs incurred by those whose data protection efforts have come up short, let's go back to the challenges faced by the majority of survey participants. We'll look at where others are struggling in order to help you see where your own efforts stack up.
7 all-too-common data protection challenges
According to Dell EMC's research, the most common data protection challenges faced by modern organizations are:
Overly complex data protection solutions. Just under half of participants (46%) struggled to feel comfortable managing or operating the various technologies making up their data protection environment.
Excessive costs triggered by rapid data growth. Once again, nearly half (46%) of those surveyed found it difficult to keep up with the costs of backing up the ever-increasing amount of data their organizations take in.
Industry-wide technology innovations outpacing protection capabilities. Solutions like machine learning and artificial intelligence have a lot to offer modern organizations. However, roughly 45% said those solutions – and similar innovations – have exceeded what traditional approaches to data protection can handle.
Internal progress outpacing protection capabilities. The allure of DevOps and the cloud have allowed organizations to take massive steps forward in terms of productivity, but they've also forced 40% of participants on their heels as far as data protection is concerned.
Ensuring compliance with strict regulations. Just over 4-in-10 (41%) of participants have struggled to manage the pressures generated by staying compliant with the vast and diverse web of industry and government regulations encircling their organizations.
Internal technologies and architectures fall short. For 35% of those surveyed, there's a will to succeed with data protection, but not a way as of yet. These IT pros have seen their efforts on that front stymied by poor-performing hardware or clogged networks.
Overstuffed internal databases. The final challenge standing between 31% of respondents and their data protection objectives was overtaxing due to growing organizational databases.
Next steps: Ensure your data protection capabilities are up to snuff
Is your organization one of the 95% of companies struggling to overcome one or more of the above challenges? Or, if you count yourself among the 5% of those not facing any, when's the last time you tested that mindset? Arraya's Data Management experts can help. Our team has helped organizations of all shapes and sizes audit their data security obligations as well as design and deploy environments engineered to address their challenges. Start a conversation with them today: https://www.arrayasolutions.com/contact-us/.
You can learn more about one of the leading data protection solutions by joining us on April 11th at the Dell EMC offices in Conshohocken, PA. Arraya will be holding a guided test drive of the tech giant's Integrated Data Protection Appliance (IDPA). Dell EMC's IDPA provides reliable, efficient data protection across a variety of use cases, including cloud, hyperconverged and multi-site. During this full day session, attendees will gain a technical and a tactical understanding of IDPA's role in data protection. To reserve your spot for this exclusive event, head to: https://www.arrayasolutions.com/event/dell-emc-idpa-test-drive/.
We want to hear from you! Leave us a comment on this or any of our posts through social media. Arraya can be found on LinkedIn, Twitter, and Facebook. Also, remember to follow us to stay up to date on our industry insights and unique IT learning opportunities.