Can Cisco Cognitive Collaboration Cure Your Top Meeting Headaches?
Cognitive collaboration from Cisco is a new initiative designed to alleviate headaches surrounding a workday staple: meetings. Nothing brings employees from all teams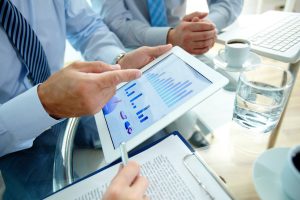 and levels of an organization together quite like being annoyed by meetings. In that way, they've become something of a great corporate unifier. While it's unlikely Cisco's cognitive collaboration effort will transform meetings into anyone's favorite time of day, the tech giant has its sights on making them more productive and efficient – and less painful.
First, let's start by figuring out what Cisco means by cognitive collaboration anyway. Essentially, it refers to a collection of upcoming features intended to bring greater context and intelligence to Webex meetings. It accomplishes this by blending artificial intelligence and machine learning with Cisco's Webex platform.
Here's a closer look at some of the new features coming soon to Webex meetings and how they address some of the most frustrating parts of meetings:
Automatically put a face to a name. It's tough to remember who's who when facing a room (or screen) full of unfamiliar people. Also, traditional roundtable introductions can drain precious time from packed agendas. Cisco cognitive collaboration solves these challenges by leveraging in-room sensors and facial recognition technology to identify meeting attendees automatically. Onscreen, a bubble will appear underneath each person containing his or her name and title.
Go beyond just a face and a name. Plenty of work goes into prepping for a meeting. In a study conducted by Dimensional Research, nearly 30% of respondents said they devote up to 5 hours a week to researching people and companies before meeting with them. Cognitive collaboration is capable of handling this research itself. Its people insights tool mines the public internet to find helpful information on attendees and displays its findings in an onscreen window next to attendees. This provides that additional layer of familiarity without the need for time-consuming pre-meeting research.
A hands-free way to get things done. Digital assistants are a fixture in many personal lives and they are becoming an expectation in the workplace. Cisco's cognitive collaboration brings the hands-free, voice-activated convenience of digital assistants to Webex meetings. All it takes is a simple "Hey Webex!" or "OK, Webex …" and attendees can launch meetings, reach out to relevant contacts or even gain insights into the status of a resource, like room availability.
Get up and running faster. There's a little more to most meetings these days than walking down to the nearest conference room. In fact, that same Dimensional Research study found more than four-in-ten (43%) employees have struggled at some point to join an online meeting. Additionally, 70% of people who set up meetings say participants tend to arrive late. Cisco's cognitive collaboration can prevent start up delays through a couple of different methods. When a scheduled meeting's start time gets close, the digital assistant can check with attendees and connect them if they're ready. Furthermore, a feature called Proactive Join can leverage a person's calendar and smart device to track when they enter a meeting room and automatically ask them if they'd like to join the online portion.
Next Steps: Let Cisco cognitive collaboration transform your meetings
Cisco plans to roll all of these capabilities and more out over the next several months. If you'd like to dive deeper in to any of the above topics, or find out how to bring cognitive collaboration to your organization, reach out to Arraya today! Our engineers have years of experience helping customers of all shapes and sizes design and build the right communication and collaboration environment for them. Start a dialogue now by visiting: https://www.arrayasolutions.com/contact-us/.
Also, don't forget, you can leave us a comment on this or any of our blogs through social media. Arraya can be found on LinkedIn, Twitter, and Facebook. While you're there, follow us to stay up to date on our industry insights and unique IT learning opportunities.