Dell Technologies World 2019 Recap: 6 Key Updates 
Early this month, technology professionals from around the world gathered at The Venetian resort in Las Vegas, NV for the 2019 iteration of Dell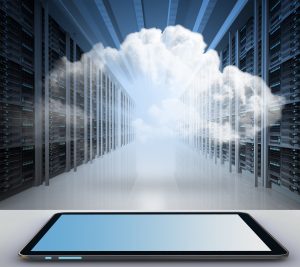 Technologies World. Kicking off on April 29 and running through May 2, Dell's global showcase was packed with announcements around what's new and what's next from the tech giant. Arraya was well represented at this year's event and – now that our attendees have had time to digest what they experienced – we sat down with them to recap Dell Technologies World's most need-to-know announcements.
VMware Cloud on Dell EMC
Dell EMC is famous for its physical data center solutions, although it does have its share of cloud offerings. The company certainly expanded its cloud catalog in a big way at this year's Dell Technologies World. Right out of the gate on day one, Dell EMC announced the arrival of VMware Cloud on Dell EMC. This solution places VMware's cloud on a base of Dell EMC infrastructure, delivering a "data center-as-a-service" offering that melds the agility of the public cloud with the simplicity of on-premises workloads.
From a technological perspective, VMC on Dell EMC unites VMware's Cloud Foundation and its cloud stack with VxRail and also includes VMWare SD-WAN by VeloCloud. The resulting service won't tax CapEx budgets. Instead, it will adopt a monthly, CapEx-friendly subscription plan covering the hardware and software components managed by VMware. The VMC on Dell EMC model will replicate the success of the one tied to VMC on AWS.
VMC on Dell EMC is not yet available. However, it is expected to hit the market during the second half of this year.
Azure VMware Solutions
VMC Cloud on Dell EMC wasn't the only cloud news to come from day one of Dell Technologies World. Later in the day, Dell announced an enhanced partnership between VMware and Microsoft, resulting in – among other things – a new offering dubbed Azure VMware Solutions.
Azure VMware Solutions, once again, is built on a base of VMware Cloud Foundation. Taking this software-defined environment and merging it with the scale of Azure will allow customers to rethink and refine their approach to app migration, disaster recovery and application development. Even better, doing so won't require costly and complex rebuilds or re-deployments. Instead, workflows will seamlessly transition between VMware and Azure environments. Additionally, the thought process is that, by leveraging this pairing, customers will be able to incorporate advanced capabilities such as AI and machine learning into their day-to-day routines.
Azure VMware Solutions are now generally available.
Breaking More New Ground with Microsoft
What about those aforementioned "other things?" The expansion of VMware and Microsoft's partnership goes beyond Azure VMware Solutions. The two companies will make several new capabilities available to customers. The idea? To provide greater support for customers throughout their digital transformation journeys.
One such new capability concerns Microsoft 365 and VMware's Workspace ONE. Workspace management will get much easier for customers who use both of these solutions. New integrations with Microsoft Intune and Azure Active Directory will let admins more easily manage and secure Office 365 workspaces across devices. Also, accelerated Windows 10 roll out made possible by the newly connected Windows Autopilot and Dell Device Provisioning and Deployment Services is on that list of incoming capabilities. Windows Virtual Desktop is another service in line for the crossover treatment. By pairing it with VMware Horizon Cloud, Microsoft and Dell Technologies foresee giving customers a smoother, faster route into the cloud.
As it stands now, the plan is to have these updates ready for a tech preview later this year.
Mid-Range Storage Upgrade
Dell EMC launched the next generation of its Unity midrange storage system with the NVMe-ready Unity XT. Dell EMC's upgrade is 2x faster than its predecessor and optimized for greater data efficiency. Unity XT can run in the public cloud and can seamlessly move data to the cloud. This new offering will be generally available in July.
Also, a new mid-range storage offering intended to succeed the Unity and SC family is coming at year's end.
New Data Protection Solution
On Tuesday of Dell Technologies World week, Dell EMC announced a pair of additions to its data protection portfolio. One of these new solutions, PowerProtect Software, is a next-generation data management platform. The other, the PowerProtect X400 appliance, represents a first-of-its-kind solution for Dell EMC.
First, let's look at PowerProtect Software. Built for multi-cloud environments, PowerProtect Software allows for long-term data retention by way of cloud-tiering. There are eyes on expanding that to eventually support cloud-based disaster recovery. Additionally, PowerProtect Software will let admins monitor, analyze, and troubleshoot their environments from any location, while also enabling no-cost, easily scalable data transfers into the cloud.
The PowerProtect X400 appliance is the industry's first foray into all-flash integrated, purpose-built backups. The PowerProtect X400 appliance can scale alongside capacity needs, while the all-flash option lets organizations set the performance level that makes sense for them.
Dell EMC Cloud Storage Services
One final Dell Technologies world 2019 announcement our team wants to highlight is Dell EMC's Cloud Storage Services. Built on the backs of some of Dell EMC's most trusted on-premises data center technologies – Unity XT, PowerMax, and Isilon – Cloud Storage Services takes those solutions and extends their reach into the cloud. As a result, customers will be able to leverage both the performance they expect from, say their Unity XT appliance, as well as the scalability and flexibility promised by the public cloud.
As of now, there are two possible use cases for Cloud Storage Services. Automated DR-as-a-Service tied into Unity and PowerMax is the first. The other is for cloud-based workload analytics as well as test/dev. More use cases will follow.
Next Steps: What to do after Dell Technologies World 2019
Dell Technologies World 2019 may be over, but that doesn't mean the conversation has to be. Arraya's Data Center team is ready to dive in to the above concepts or any others covered during the event. Reach out to them anytime by heading over to https://www.arrayasolutions.com/contact-us/.
We want to hear from you! Leave us a comment on this or any of our blog posts by way of social media. Arraya can be found on LinkedIn, Twitter, and Facebook. While you're there, follow us to stay up to date on our industry insights and unique IT learning opportunities.