How 63% of Technology Leaders Slash New Deployment Risk
Are you deciding between handling your next IT project in-house or working with a partner? You might want to go with the partner. Now granted, our opinion on this topic is hardly objective.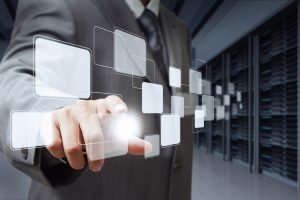 Instead, let's check in with a less biased source: Forrester Consulting. In a recent infographic, the consulting firm documented just how much, even with a skilled in-house team at the ready, it helps having a partner in your corner to provide immediate and long-term support.
As we dive into each of these examples, we'll also review Forrester's supporting data:
Less Risk: There's always going to be some level of risk associated with a new technology deployment. However, according to 63% of those surveyed by Forrester, working with a strategic technology partner can lessen that risk. Outside technology partners often have more experience with a technology, allowing them to guide projects around dangerous patches.
Greater ROI: Think of the goal your company has in mind as it prepares to deploy a new IT solution. Whatever the objective, Forrester's data suggests working with a technology partner can help achieve it. Two separate statistics make that case. One states that 62% of those surveyed believe they lack the internal skill needed to realize the full potential of a given technology while 65% say they are unable to extract full value from investments.
More Time for Innovation: Rolling out new technologies – and supporting the ones already in an environment – can eat up a lot of IT's workday. More time spent performing those tasks, leaves less time for innovative new pursuits. The vast majority of those who participated in the survey saw working with a strategic technology partner as a way to free up IT to undertake more forward-looking projects. Roughly 81% of those surveyed say deployment services allow more time for innovation and 77% believe support services do the same.
Gain an Outsider Perspective: No one knows your IT environment quite like your organization's own IT team. Still, there's something about bringing a fresh set of eyes in to review it. They may be able to spot a gap or a potential incompatibility issue that would have otherwise gone overlooked by those who've gotten too close to the environment. Forrester found 66% of those surveyed believe they have benefited from bringing knowledgeable outsiders into their environment.
Don't face IT's evolving landscape alone
Here at Arraya, we're obviously a little biased as to the value of working with a technology partner. However, Forrester's data demonstrates that those on the other side of the partnership, specifically technology decision-makers, see things much the same way we do. It's a sign that do-it-yourself, even if you have the skills to do so, may not always be the best approach.
Want to learn more about how Arraya can help your organization achieve its strategic technology objectives? Start a dialogue with our diverse team of technology experts today by visiting: https://www.arrayasolutions.com/contact-us/.
Have some thoughts on this post? As always, we want to hear from you! Leave us a comment on this or any of our blog posts by way of social media. Arraya can be found on LinkedIn, Twitter, and Facebook. While you're there, follow us to stay up to date on our industry insights and unique IT learning opportunities.