How to Spend Smarter, Not Bigger on the Cloud in 2019
Global IT spend is projected to hit roughly $3.8 trillion this year, an increase of 3.2% from 2018's total according to research conducted by Gartner. Perhaps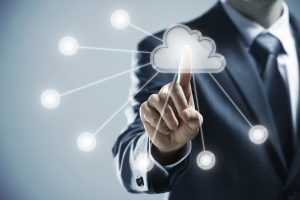 unsurprisingly, one of the principle forces driving this growth is the cloud. Spend on enterprise software solutions, which includes cloud technology, is projected to grow by 8.5% from last year. Stripping away the rest of that bucket and looking exclusively at cloud spend, Gartner predicts a growth rate of 17.5%. However, there is a substantial amount of risk lurking just beneath the surface of all of that cloud positivity.
Separate research, performed by Park My Cloud, builds off Gartner's figures to determine just how much of what organizations are investing in the cloud actually goes to waste. The end result of their calculations? A cool $14.1 billion dollars' worth of cloud spend could prove to be ultimately for naught.
The mindset moving forward for organizations shouldn't necessarily be to look for opportunities to spend more on the cloud, but rather for ways to spend smarter on the cloud.
Two culprits responsible for increasing cloud waste
The easiest way for organizations to begin optimizing cloud spend would be to avoid two issues raised in Park My Cloud's examination. These are:
Overprovisioning cloud environments.
Let's pull in one more data set. RightScale believes 40% of cloud instances are one size too big. One size can mean a lot in terms of over inflating cloud spend. This might be partly due to residual approaches left over from managing legacy, onsite IT environments. When dealing with physical infrastructure, it makes sense to leave wiggle room to account for unexpected spikes in demand. However, the cloud allows for more intuitive growth, meaning businesses can adjust their usage on the fly as opposed to paying for more than they need all year long.
Spending on idle time.
Cloud promises around the clock availability, but not every system or data set necessitates that. Obviously, uptime and availability are key characteristics of production environments that live in the cloud. But, what about cloud environments used for pilot testing or as development sandboxes? These environments don't need to stay live 24/7 and yet many businesses are paying for exactly that. Audits can provide rock-solid figures regarding usage that organizations should then take back to their cloud provider to jumpstart a conversation around optimizing their cloud environment through scheduling uptime or some other means.
Next steps: Let Arraya help you optimize your cloud spend
Is your organization among those planning to increase cloud spend in 2019? Want to optimize those investments to ensure the greatest possible return? Arraya's Cloud Optimize service can help. This service brings together a unique combination of assessment, remediation, and management solutions in order to foster a holistic cloud strategy, one that takes an application-centric approach to determining the best home for critical workloads.
If you'd like to learn more about Arraya Cloud Optimize Service or how to make sure your organization achieves full value from cloud investments, visit https://www.arrayasolutions.com/contact-us/ to start a conversation with our team of cloud experts.
As always, feel free to leave us a comment on this or any of our blogs on social media. Arraya can be found on LinkedIn, Twitter, and Facebook. Remember to follow us to stay up to date on our industry insights and unique IT learning opportunities.