Looking Back on Arraya's 9th Annual Open House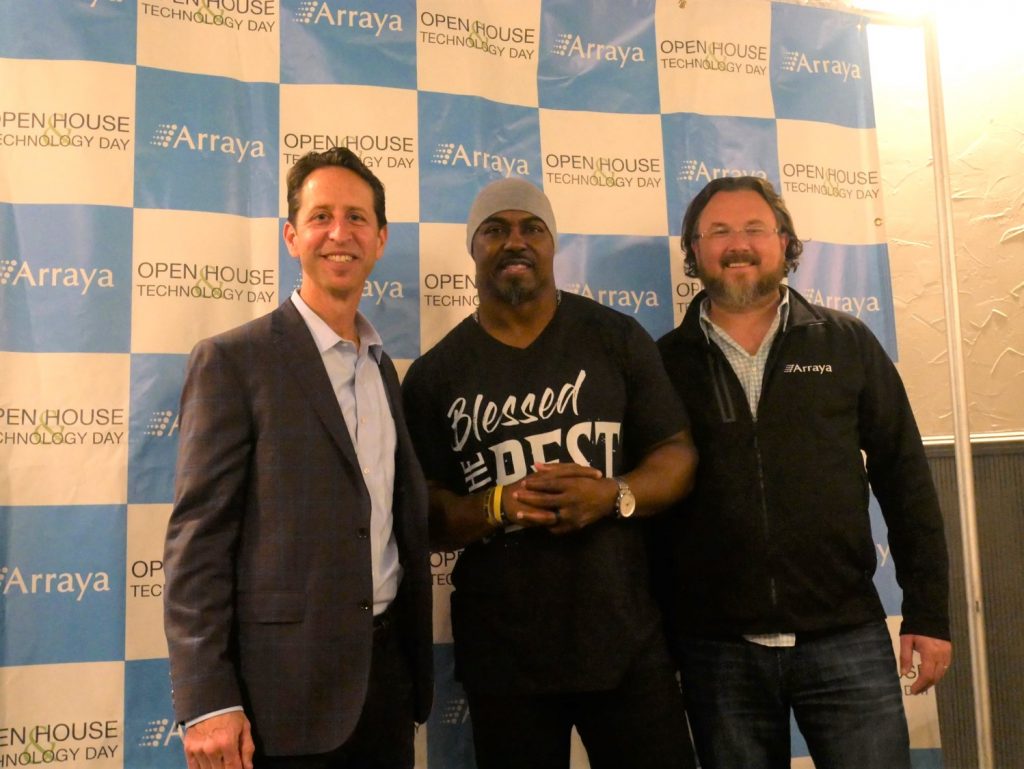 Last Thursday, Arraya Solutions held our 9th annual Open House & Technology Day, however, 20 was the real number of the evening. The Open House is typically one of Arraya's keystone events, however, this year held extra significance as it served to recognize Arraya's 20th anniversary. To help mark the occasion, the company welcomed a special guest, one who embodies the passion Arraya seeks to bring to every customer engagement: Philadelphia Eagles' legend, #20 himself, Brian Dawkins.
"When I think about my longevity and the things I had to do in order not just to play for the Philadelphia Eagles but to play in the NFL period, there's things I had to do. Focuses I had to have," Dawkins said during an inspiring keynote address. He went on to share stories and lessons learned from his professional and personal lives that illuminated the habits as well as the mindset he developed which ultimately led to and sustained his success. Afterwards, Dawkins spent time signing autographs and taking pictures with attendees.

This year's Open House was held in the Silos Ballroom of the Normandy Farm Hotel & Conference Center in Blue Bell, PA. The venue, which blends rustic and upscale, was a change of pace from recent Open House events, which for the last four years have been held at Arraya's Plymouth Meeting headquarters. Given the special occasion, the venue change felt especially appropriate.
As with every Open House, relationships were at the forefront. "I could easily go around the room, looking at all of these faces, and tell a story about what you've done, either as a customer, partner, or employee, the contribution you've made to get us to where we are today," Dan Lifshutz, Arraya's CEO and co-founder, said during his own remarks.
Lifshutz also described how Arraya was able to overcome the odds and thrive for two decades when so many other businesses of similar sizes and specialization stumble. "People ask us all the time, how did you do it? We got lucky, sure. But the truth is, there was a lot more than that. We were guided by the three Ps: people, passion, and partners."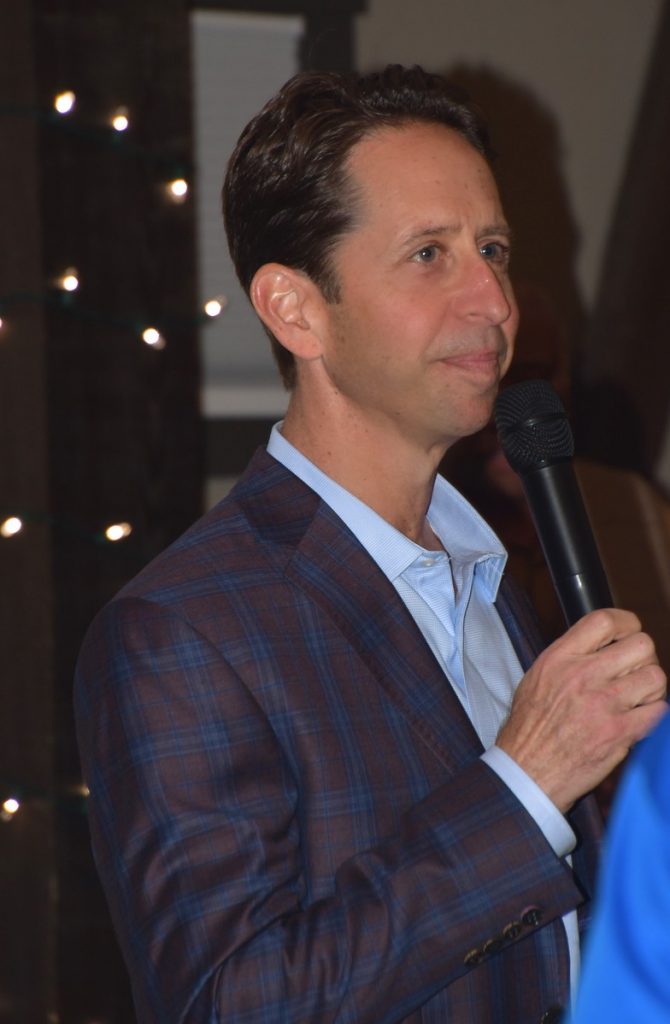 He went on to break down the meaning behind each of these three elements. "The people, I alluded to earlier: It's everyone here. We can't possibly do what we do and go after our mission, without good people around us. Passion – All of us, from our engineers to our support folks, has a strong passion for technology and for customer service. Lastly, partners refers to our customer partners and our vendor partners. Our relationship is such that we all need to work together to succeed."
On the topic of partnership, Lifshutz also made sure to call out the vendors who helped make the evening possible: Cisco, Cohesity, Dell EMC, IBM Security, Microsoft, Rubrik, StealthBits Technologies, Varonis, and VMware.
David Bakker, Arraya's CTO and co-founder, reaffirmed the paramount importance of relationships in a video tribute to 20 years of Arraya. "Technology is easy, Bakker said. "If you want to go on AWS, Azure, GCP, you want to keep it on prem, if you want to build a Kubernetes stretch cluster across the world, we can do it. That's the easy part. It's really figuring out what's the right solution for the customer."
Lifshutz followed up on that thread from his fellow co-founder, adding: "We realize that's part of our differentiation and we can't wait to get after it for another 20 years."